When it comes to destination weddings, India's palace-turned-hotels offer an enchanting blend of history, luxury, and grandeur. These timeless venues ensure that your wedding day is nothing short of a royal affair.
Whether you desire a regal celebration in Hyderabad or a serene lakeside wedding in Udaipur, these palatial venues provide the perfect backdrop for the wedding of your dreams.

If you've ever dreamed of a fairytale wedding amidst opulent architecture and royal charm, here's a list of the best palace-turned-hotels in India that can turn your dream into reality.
Umaid Bhawan Palace, Jodhpur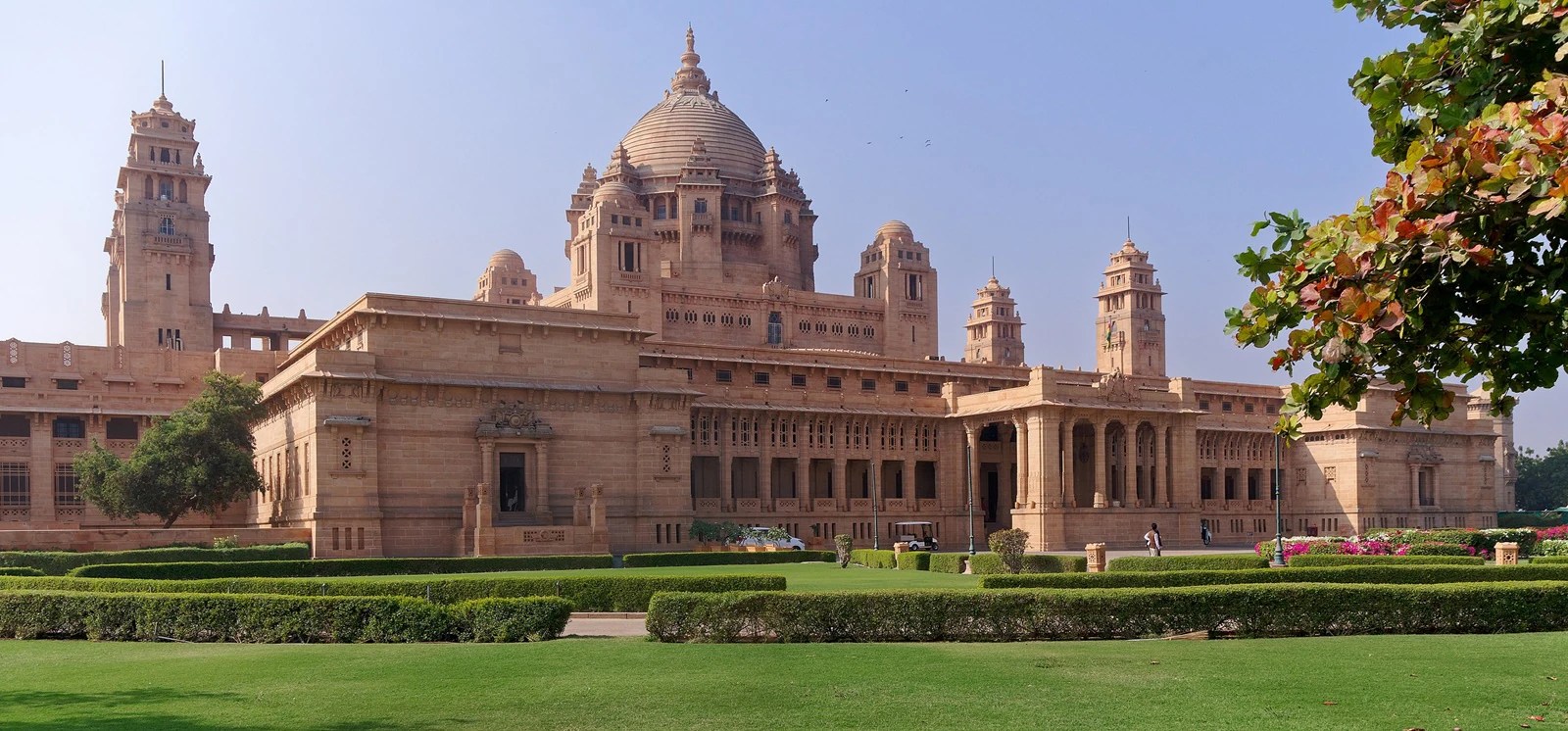 The expansive lawns can host grand celebrations, while the Mehrangarh Fort forms a majestic backdrop. (Source: Wikimedia Commons)
Set amidst the Blue City of Jodhpur, the Umaid Bhawan Palace is a masterpiece of Indo-Art Deco architecture. The palace's lush gardens, regal courtyards, and opulent interiors make it a quintessential location for a royal wedding.
Taj Lake Palace, Udaipur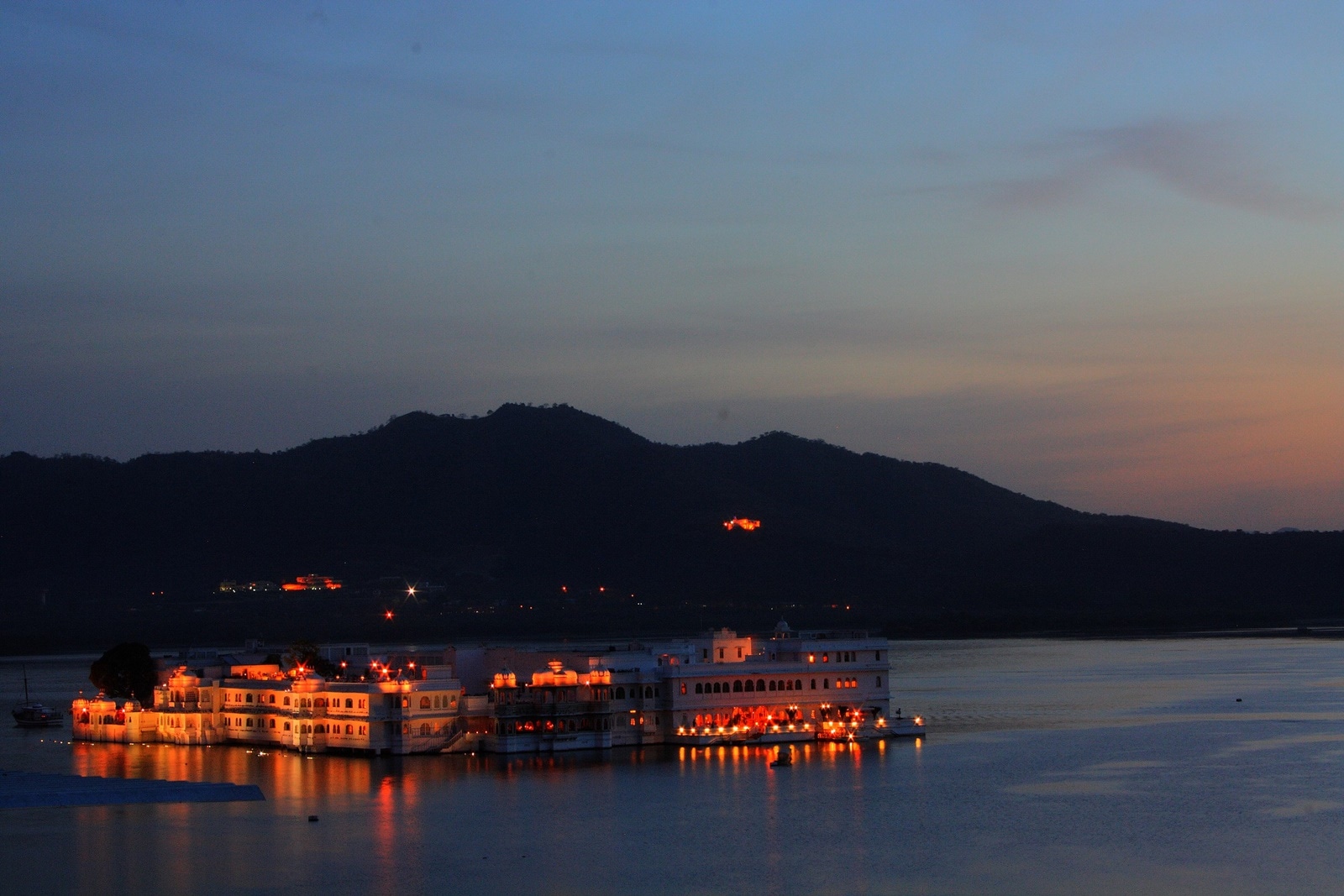 The serene waters, the Aravalli hills, and the city's palace and temple views create a surreal ambiance. (Source: Wikimedia Commons)
Floating in the heart of Lake Pichola, the Taj Lake Palace is a white marble marvel that promises a wedding straight out of a fairy tale.

The exquisite rooms and the courtyard provide an intimate setting for a romantic celebration.
Neemrana Fort Palace, Rajasthan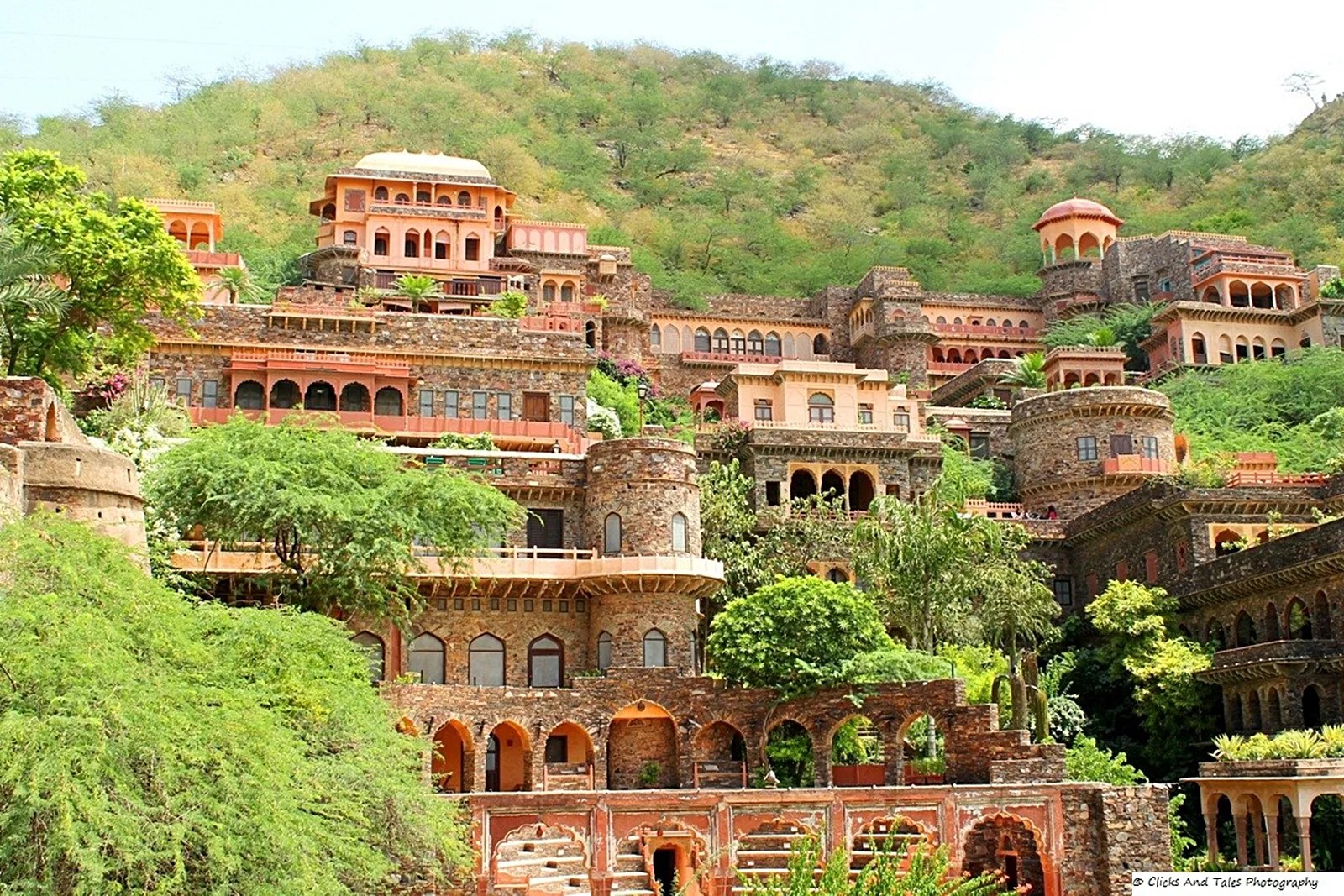 The step wells, gardens, and hanging gardens offer unique backdrops for photography. (Source: Wikimedia Commons)
Neemrana Fort Palace is a 15th-century heritage fort that boasts stunning architecture and mesmerising views.
The well-preserved structure showcases multiple venues for different wedding ceremonies, making it an ideal destination for a multi-day celebration.
Rambagh Palace, Jaipur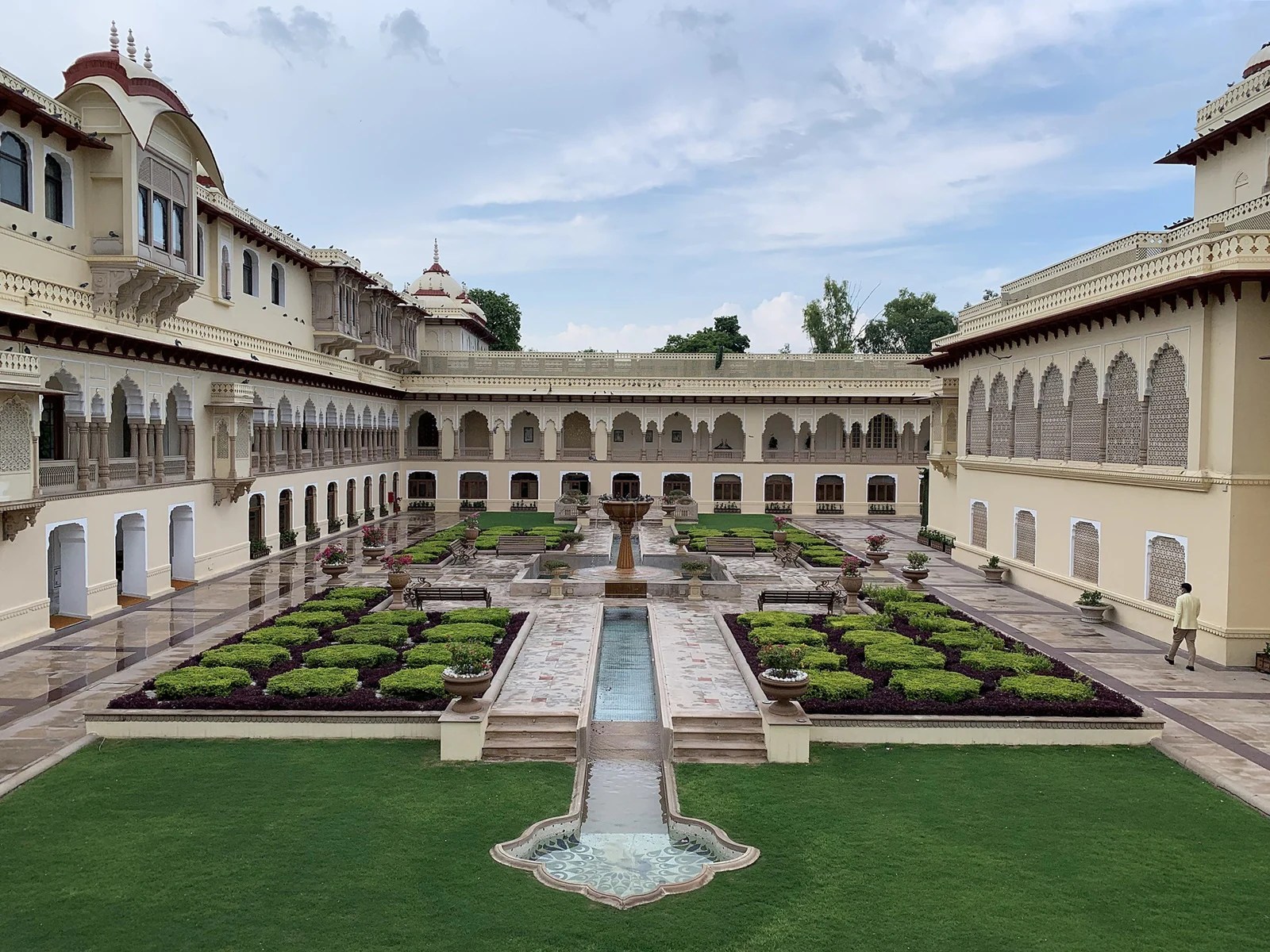 The grandeur of the palace ensures that your wedding will be nothing short of majestic. (Source: Wikimedia Commons)
Rambagh Palace, once a residence of the Maharaja of Jaipur, is a symbol of elegance and grandeur.
The lush gardens, exquisite courtyards, and regal ballrooms provide versatile settings for a lavish wedding.
Falaknuma Palace, Hyderabad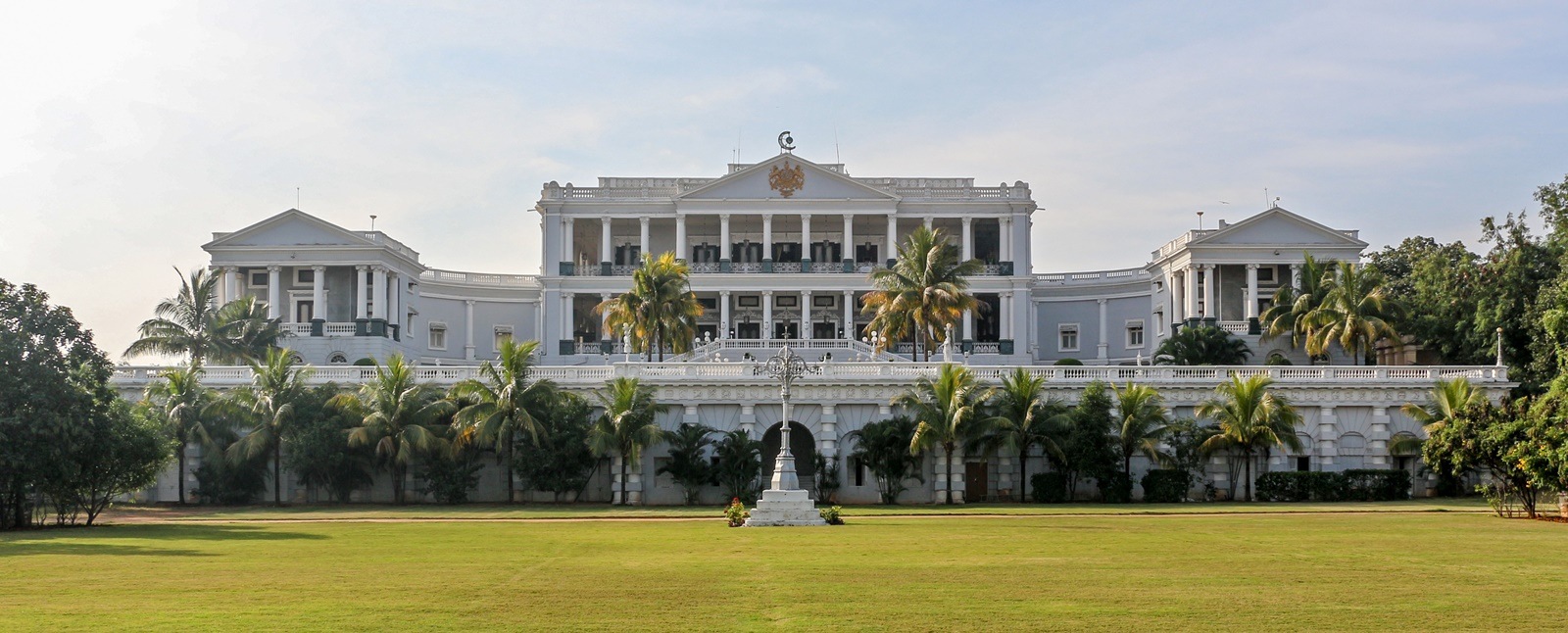 The city and palace views provide a mesmerising backdrop for your special day. (Source: Wikimedia Commons)
Perched on a hill, Falaknuma Palace is a stunning blend of Italian and Tudor architecture.
The Nizam's former residence, now a Taj hotel, offers a luxurious setting with the famed 101-seat dining table and the stunning Gol Bungalow terrace.
📣 For more lifestyle news, follow us on Instagram | Twitter | Facebook and don't miss out on the latest updates!