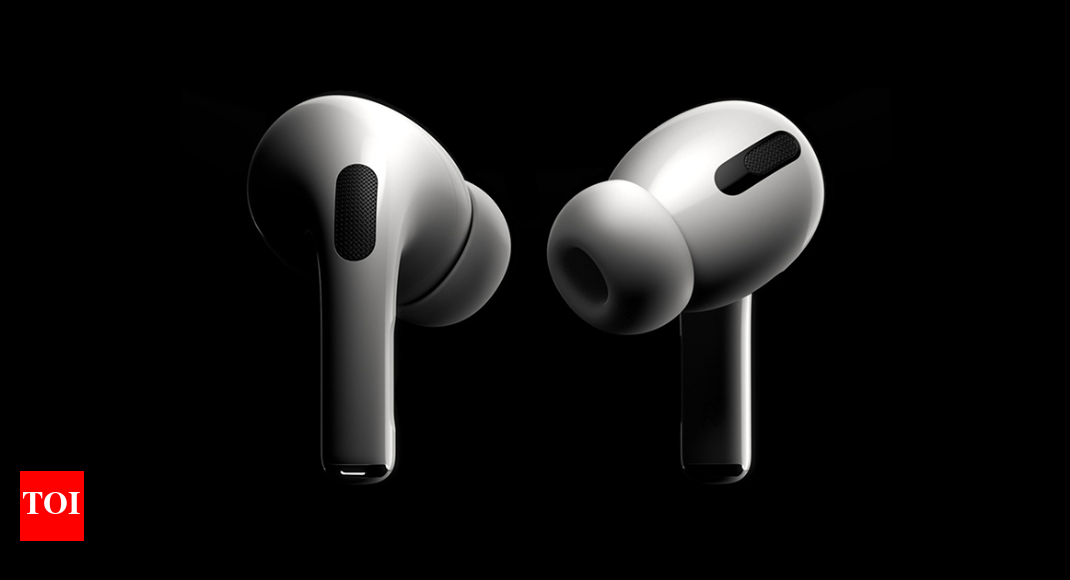 AirPods Pro are yet to get refreshed, and if rumours are to be believed, it is due this fall. Earlier rumours have suggested that the second-generation AirPods Pro or AirPods Pro 2 might ditch the stem, but that might not be the case anymore. A recent report from MacRumors states that the second-gen AirPods Pro will look a lot like the first-generation AirPods Pro.
New to scale-3D images from concept artist Ian Zeblo obtained by MacRumors suggests that the AirPods Pro 2 will retain the design of the original AirPods Pro, which means the stems are here to stay. The report puts a pause to all the rumours suggesting that the second-generation AirPods Pro will look a lot different from its predecessor with a "stemless" design. However, we do suggest taking the claims with a pinch of salt.
As per an earlier report by the publication last year, the AirPods Pro was expected to ditch the downward-facing IR sensor for in-ear detection, but then it was not known how Apple would enable the in-ear detection without IR sensors. The new 3D images show that skin-detect sensors like the AirPods 3 will replace the IR sensor.
The AirPods 3 were the first audio product from Apple to feature the skin-detect sensor. As the name implies, the skin-detect sensor detects water content in the wearer's skin, thus pausing the music when AirPods are not worn. The skin-detect sensor would provide better in-ear detection than the IR sensor, which is used to presume that they are in use even if they were in a pocket or kept on any flat surface.
As per notable analyst Ming-Chi Kuo, Apple is expected to release the AirPods Pro 2 in the second half of 2022. Kuo also states that the Cupertino giant will discontinue the first-generation AirPods Pro with the launch of the AirPods Pro 2.