As a young kid growing up in Dehradun, Dhruv Negi would often accompany his father Rakesh Negi to the Survey of India office. He would see his father dealing in maps as well trigonometry files in his office and lose interest with his mind drifting towards sport.
On Saturday, as the 17-year-old Uttarakhand player eked out a 21-10, 21-18 win over Ishan Rohilla to enter the boys' singles quarter-finals of the Yonex Sunrise 30th Smt Krishna Khaitan Memorial All India Junior Ranking Prize Money tournament being organised by Express Shuttle Club Trust at the Tau Devi Lal Sports Complex, he dialled up his father to update him about his result.

"My father is always involved in his work at the Survey of India office in Dehradun and is always talking about mountains, deserts and sea with his colleagues at his office. The complex subjects have never ever interested me and I took up badminton initially for fun. Nowadays when I win or lose, I update my father about the result and that's the only mathematical conversation we have (laughs)," says Negi while speaking with The Indian Express.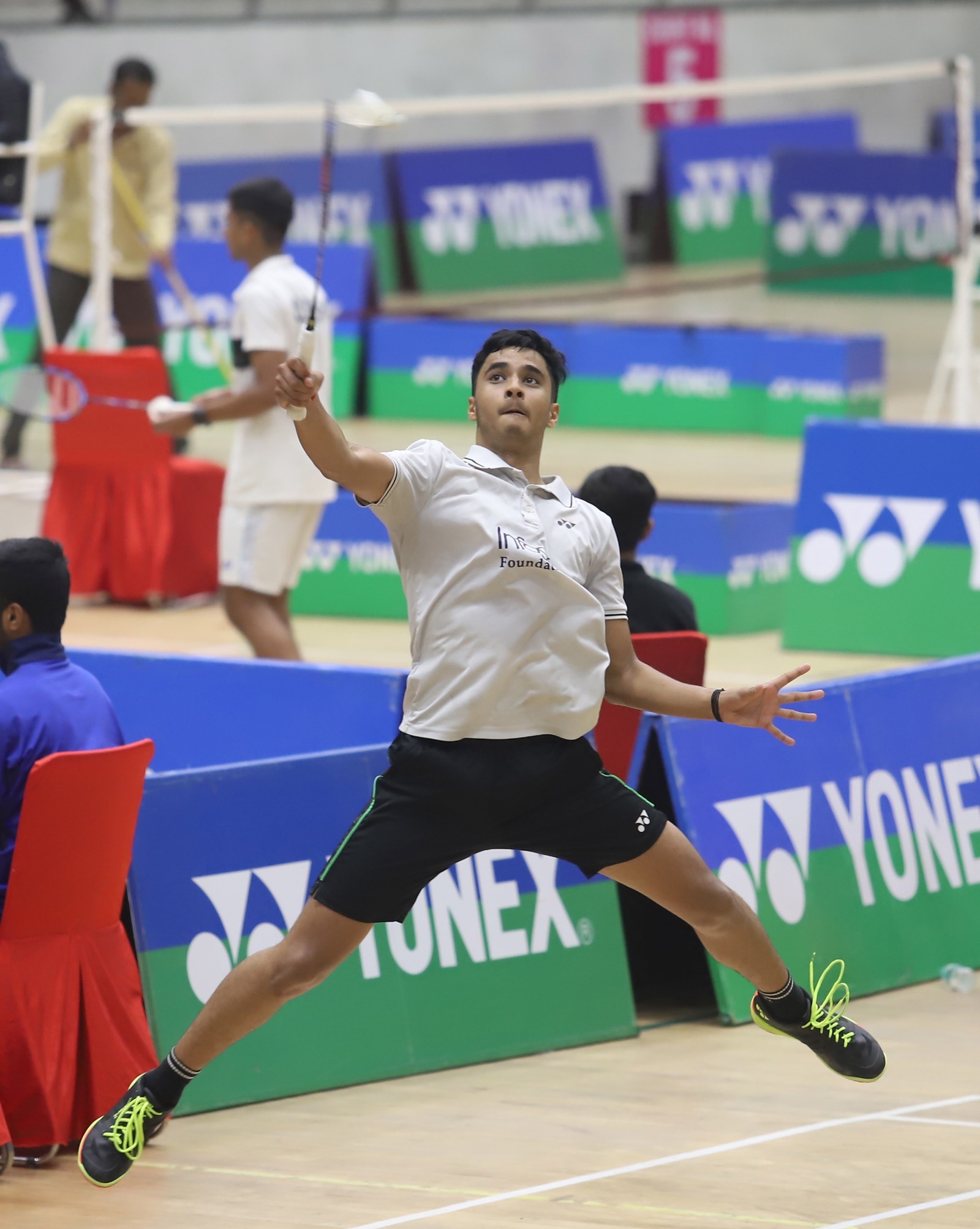 Dhruv Negi of Uttrakhand playing shot during Yonex Sunrise 30th Smt. Krishna Khaitan Memorial All India Junior Ranking Prize Money Tournament played at Tao Devi Lal Sports Complex in Panchkula on Saturday. (Express Photo by Kamleshwar Singh)
It was at Touchwood School in Dehradun that Negi initially started playing the sport. Within six months of training under his coach Deepak Negi, he would play Inter-District matches in the state tournaments. He then went on to win the silver in the U-13 Junior Nationals at Kadapa, Andhra Pradesh in 2018. A few years later, he made it to the quarters of the U-17 Junior Nationals at Bhubaneswar in 2022.
Negi also won the U-17 title in All India Ranking Tournament in Hyderabad last year apart from reaching pre-quarters in the men's All India Ranking Tournament at Visakhapatnam.

"When I won the U13 junior nationals silver in 2018, I was selected for the national camp and later selected to be a part of Prakash Padukone sir's academy in Bengaluru. It meant that my family had to decide to send me alone to stay in the hostel and those years helped me understand the basics of the game with a mature mind," says Negi.
Last year, he reached the semi-finals of the India Junior International Grand Prix and then followed that up with a quarters finish in the India Junior International Grand Prix at Pune this year. This year has seen him reach the semi-finals in two All India Junior U-19 Tournaments apart from reaching the quarters in U-19 Junior Nationals at Bengaluru.
"Making the transition from U-17 and U-19 has been one of the goals for me and the same goes for the transition from U-19 to the senior level. At Bengaluru, Lakshya Sen bhaiya often does sparring sessions with me and his advice for me is to focus on the placement of the shuttle as well as playing attackingly. I do follow his fitness routine closely and my aim is to be fit as he is on and off the court," says Negi.
While he still has two years left in U-19 level, the youngster hoped to compete more in the International Grand Prix circuit apart from qualifying for the senior international tour.
"The coaches at the academy chart individual plans for each one of us and the Khelo India Scholarship has also meant that I don't have to worry about my training expenses. It also helps me to play more freely mentally," says Negi who likes to watch videos of two-time Chinese Olympic champion Lin Dan and former Olympic champion Taufiq Hidayat.