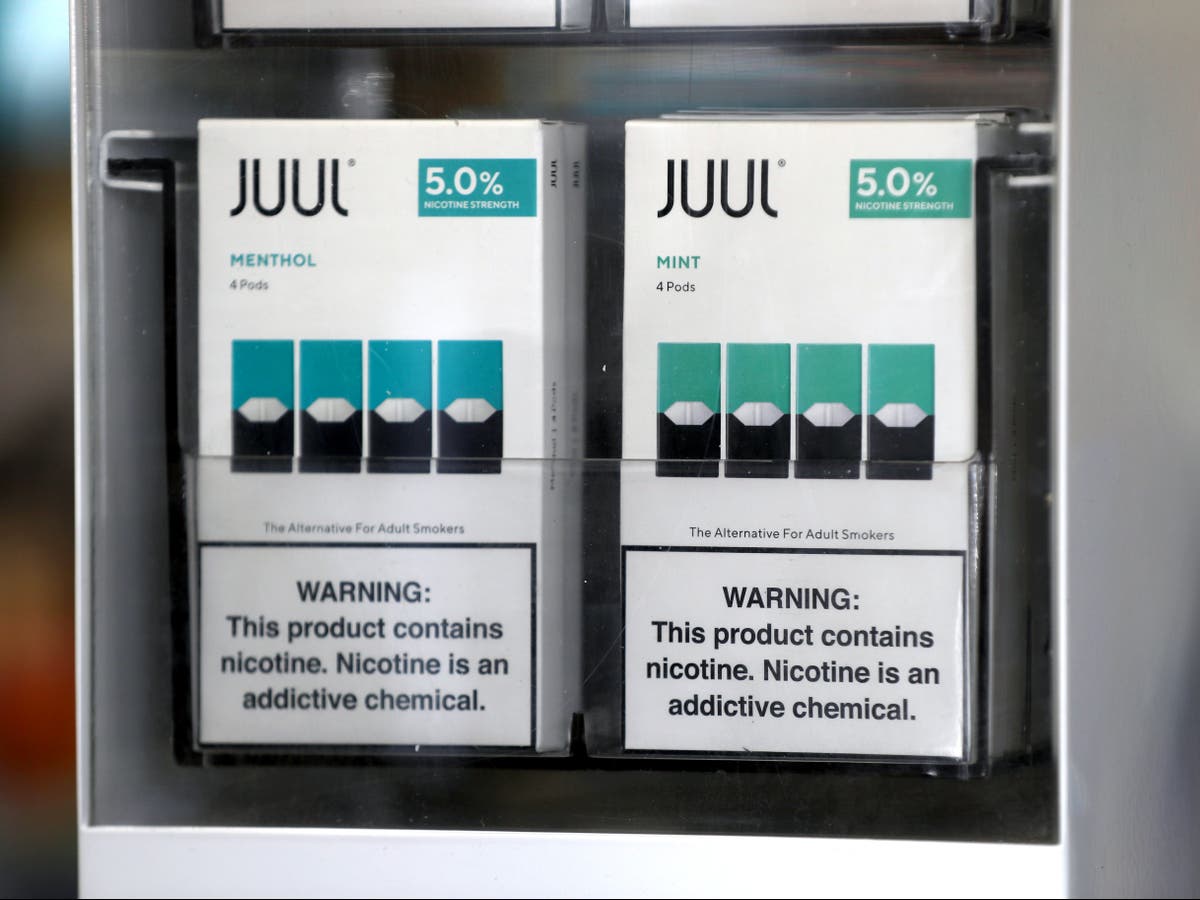 The Food and Drug Administration (FDA) is preparing to order Juul to remove its e-cigarettes from the market, according to a report.
The Wall Street Journal reported the FDA could reveal its decision as soon as Wednesday. The rejection would come following a review lasting two years of data presented by the company.
The vaping company has sought authorization for their tobacco- and menthol-flavoured e-cigarettes to remain on the US market.
The FDA first looked into Juul four years ago when its flavours and marketing strategy were blamed for a spike in vaping among underage individuals.
The company has since been trying to get back the trust of the authorities as well as the public.
More follows…