An old axiom in cricket that goes: "Batters can win you a game, bowlers win you tournaments." Different people have modified its edges to make their point, but the core remains constant.
Like the 2023 Final, Men's World Cup knockouts generally make for the most colourful illustrations of bowling attacks owning the big moments. No team barring Australia in 2003 — against India, sigh — has crossed 300 in a World Cup final. Think of the two best ODIs of all time, the 2019 final and the 1999 semi-final between Australia and South Africa, and what do you see? Low-scoring thrillers. Bowlers dictate the tempo of the game, making batters dig deep for every ounce of technical competence.

The Instagram reels won't tell you this, but the direction of all three knockout games at this World Cup has been dictated by bowling spells. Take the first semi-final. In a game that fetched more than 730 runs, it took an otherworldly spell by Mohammed Shami, aided by Kuldeep Yadav and Jasprit Bumrah's mastery of the old ball, to turn the first semi-final decisively India's way. On the next day, under steel-coloured skies in Kolkata, Josh Hazlewood leased out the good-length spot for an hour. South Africa never really recovered from his spell, and could only manage to set Australia 213. And yet, even with a score as paltry as that, their bowlers managed to squeeze something out of the chase to make it a thrilling game.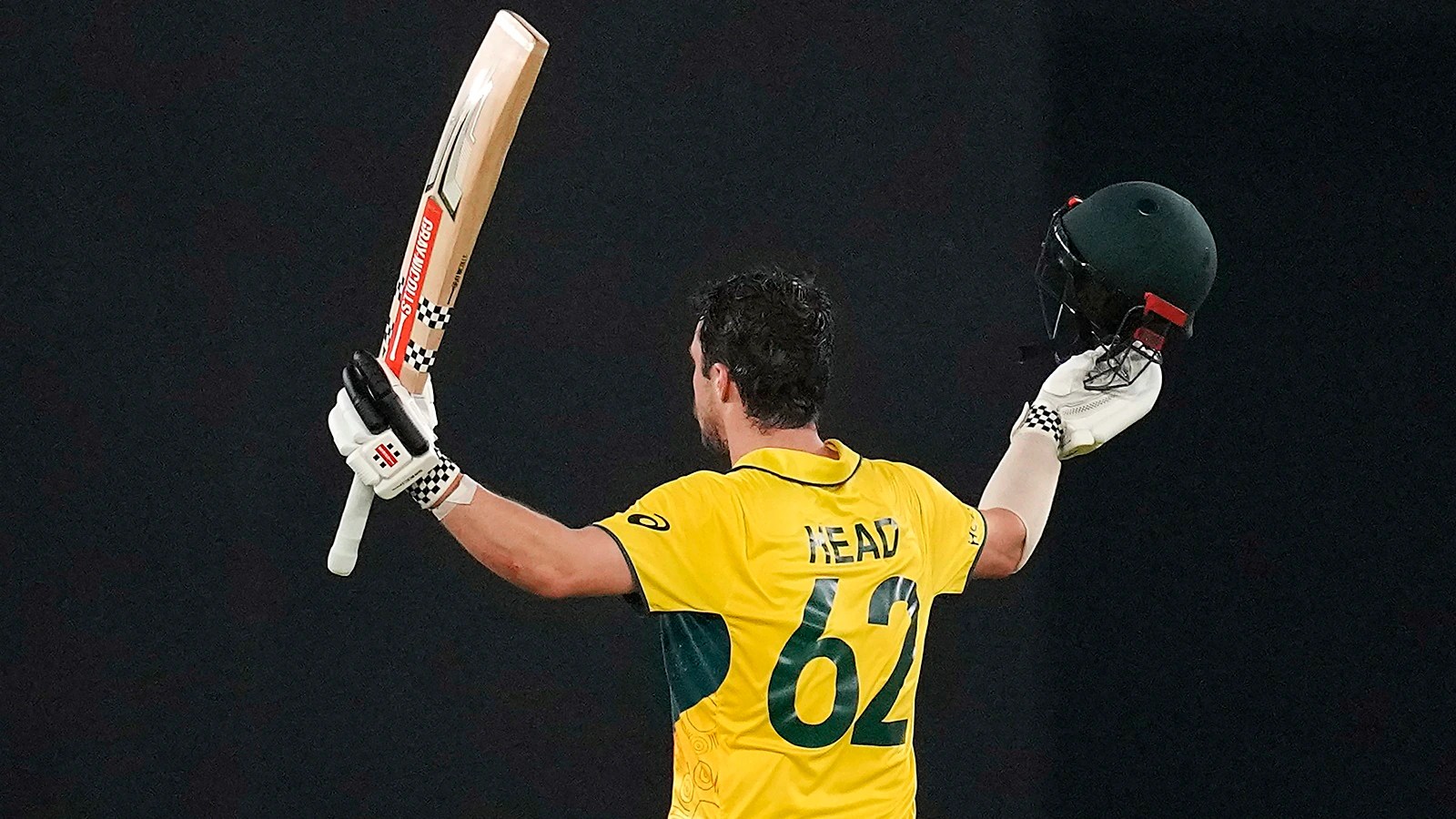 Australia's Travis Head celebrates his century during the ICC Men's Cricket World Cup final. (Photo: AP)
Today, Travis Head played one of the all-time great World Cup final innings. Surrounded by some 1,30,000 shrieking India fans, looking at a score of 47-3, on a pitch where almost everyone struggled to time the ball and score at a high enough rate, Head strolled to 137. And yet, the game was made by the bowlers. At around 3 pm local time, India were 76-1 in 9.3 overs, batting first. Rohit Sharma had just hit Glenn Maxwell for a six and four off consecutive deliveries. The next ball, he skied a slower ball and Head took one of the catches of the year, running backwards at speed, keeping his balance and diving full stretch to snap up the Indian captain. Shreyas Iyer walked in, two consecutive centuries behind him, and hit his second ball for four. At the end of the 10-over mark, the score read 80-2. "Par score?", everyone asked. Anywhere between 325 and 350.
From that point, till the end of the India innings, Pat Cummins and co. put up an exhibition of such high quality and skill that India could only hit four more boundaries, none of them sixes. I'll let that number sink in: Four boundaries in 40 overs. That's not down to challenging conditions alone. You need absolute mastery in tactics and technique to execute plans that well.

Once Pat Cummins sent Shreyas Iyer back with an expertly bowled good-length delivery, Australia began a squeeze that they didn't let up until Glenn Maxwell hit the winning runs. There was a period of 10 overs in the Indian innings where Cummins made nine changes. In addition to marshalling his troops, his own numbers read 10 overs, 2 for 34. No boundaries were conceded. We'll remember Head's innings for a long time, but when do you think we start forgetting Cummins' spell? Next weekend? Maybe Christmas?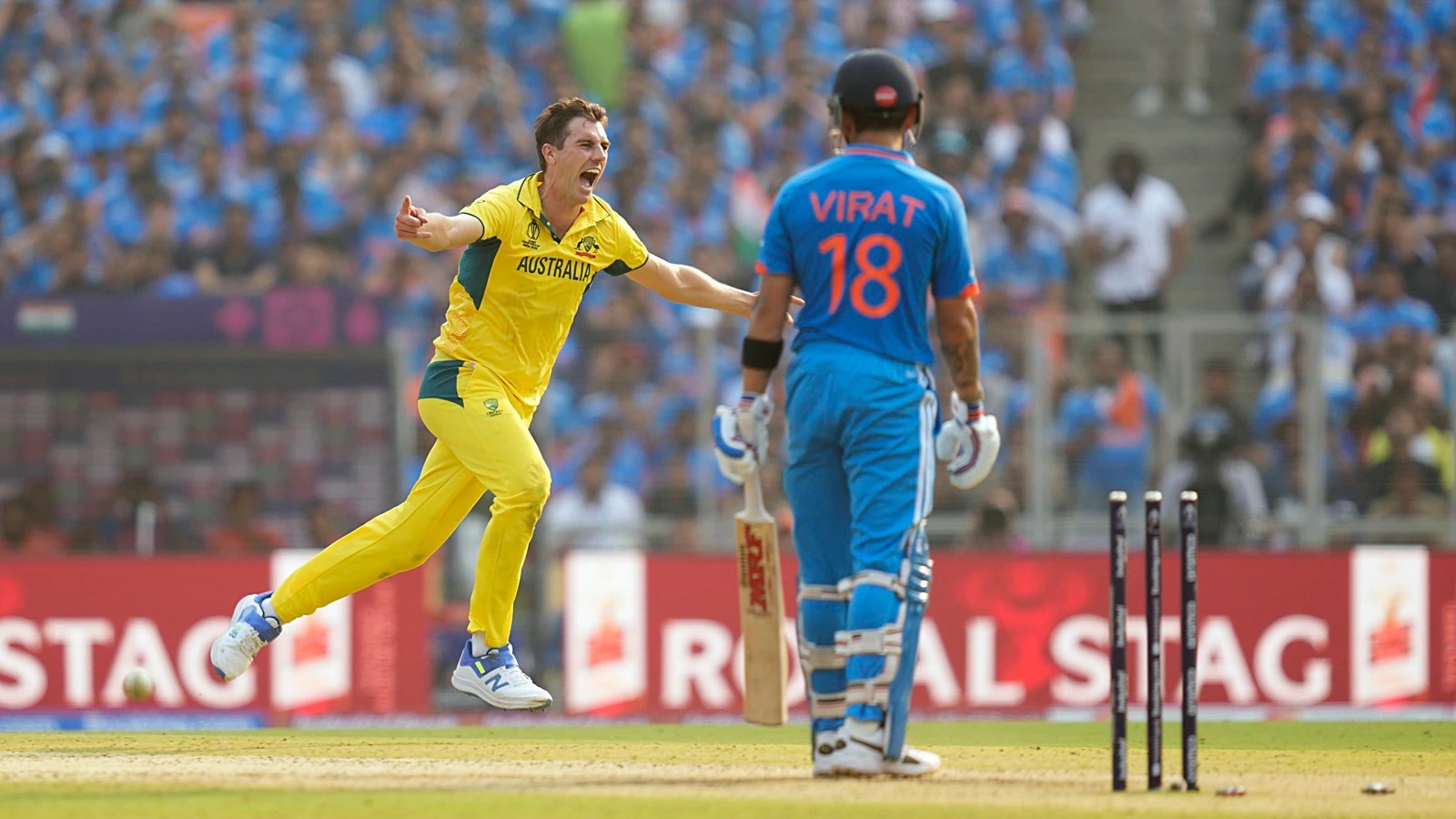 Australia's captain Pat Cummins celebrates the wicket of Virat Kohli. (Photo: AP)
For everything bowlers do, cricket — the ecosystem of administrators, media, and fans — is complicit in forcing the royal cloak on batters and reducing bowlers to courtiers. Every single day of this tournament, the host broadcaster has run programmes about one specific Indian batter. And yet, can you argue that it was the five-pronged bowling attack that gave this team their teeth, and made them near-invincible?
In the last eight years, there have been loud conversations about how much of a batter's game limited-overs cricket has become. Shorter boundaries, fatter bats, and new balls from each end. Especially with ODIs, the fear is perpetual. Bilateral series are festivals for batters to inflate their averages. The quirk with World Cups, and trust a sour Indian team fan to call it that, is that ICC sends a specialist consultant to oversee the curation and tuning of pitches.
The answer has always been simple: When given a shade of balance, all cricket becomes so much more palatable. Bring everyone into the game, have a lot more games like this week's semi-final in Kolkata and Edgbaston '99, a lot less slogfests, and you'll have a format people like. It's not that hard.
Dev is a Chennai-based writer