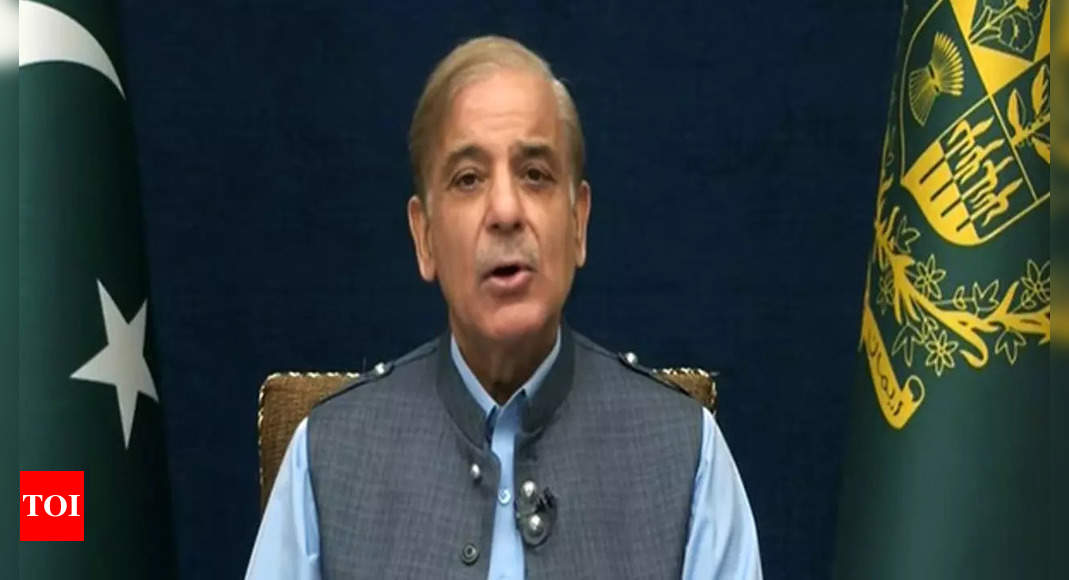 ISLAMABAD:
Pakistan
's Prime Minister
Shehbaz Sharif
on Thursday warned that the country may witness more difficult times to steer itself out of the current economic crisis, a day after Islamabad finalized a deal with the
IMF
to revive a stalled $6 billion assistance package.
The incumbent government has recently taken some tough decisions, including a massive increase in petroleum prices, in a bid to convince the IMF to restore its programme.
Addressing a meeting of his party's senators, Sharif said the IMF is not ready to trust his government because of the actions of the previous government.
"The IMF was adamant on us fulfilling all the conditions of the agreement. It was a difficult stage and I want to say that the country will face difficult times going forward," the PM said.
Sharif criticized former PM
Imran Khan
for pushing the economy to the brink of bankruptcy and said his government had signed an agreement with the international lender to increase the levy on fuel prices, but refused to abide by the agreement.
The global lender will release funds to Pakistan next month after a deal was finalized between the two sides late on Tuesday night at a staff-level meeting. Following this, the local currency appreciated by Rs 4.7 against the US dollar from Wednesday's close of Rs 211.93.
The agreement with IMF would also pave the way for funds from the World Bank, the Asian Development Bank, the Islamic countries, and other money lending institutions.
A day earlier, finance minister Miftah Ismail said that Chinese banks had signed an agreement for a loan of $2.3 billion, which would flow into Pakistan's account within a couple of days.
Since February, Pakistan has been seeking a rollover of loans expiring very shortly to support the fast-depleting foreign exchange reserves of the State Bank of Pakistan, which stood at $8.99 billion as of June 10.