FREQUENT WALKS, regular communication with their loved ones, a demarcated area to relieve themselves — more than a week after they found themselves trapped inside the Silkyara-Barkot tunnel, the 41 men have found different ways to keep themselves going, physically and mentally.
Dr Abhishek Sharma, a government-appointed psychiatrist overseeing the mental health of the trapped workers, emphasised their resilient spirits. "We've kept constant contact, suggesting activities like yoga, walking, and encouraging conversations among them to maintain high morale. Among those trapped inside is one Gabbar Singh Negi, who has been in a similar condition before. Being the oldest among them, he is ensuring everyone's confidence remains high," he told The Indian Express.

So far, the workers had been surviving on a diet of puffed rice, chana, and dry fruits. But with a 6-inch supply pipe reaching them through the debris on Monday, the administration is planning to diversify their food supply with bananas, apple slices, dalia and khichdi.
Very soon, the workers are also expected to get mobile phones and chargers to keep themselves busy. The administration is also bringing cameras used in endoscopy to establish a visual connection through the pipe.
The diet the workers had been given so far had led to complaints of digestive discomfort and dizziness, for which remedies had been provided.

The trapped workers, officials said, have also made a designated area around a kilometer from the debris for their sanitation needs.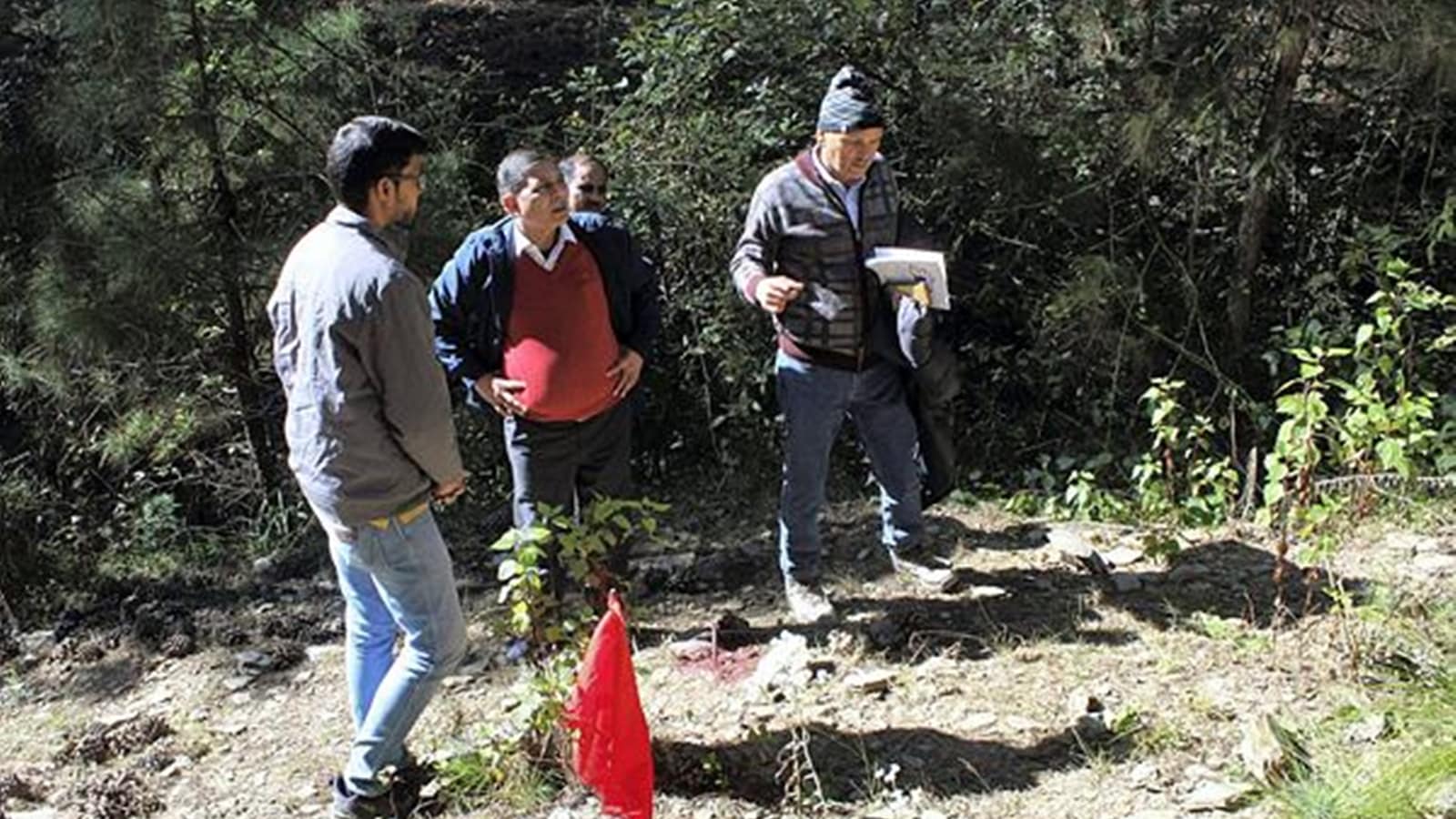 Preparations for vertical drilling underway as rescue work continues on Monday, Nov. 20 , 2023. (PTI Photo)
Despite the challenging circumstances, the workers are fortunate to have a natural water source within the tunnel. Dr Sharma said, "They have been resourceful, using containers to store and utilise this water for drinking and other necessities. Chlorine tablets were provided to ensure it is safe."
The workers are also using the 2 km buffer space they are trapped in. A few days ago, when some government officials from Odisha arrived to talk to five of the workers from their state, they were informed that the men had gone for a long walk to the other end inside the tunnel.
Anshu Manish Khalkho, Director of the National Highways and Infrastructure Development Corporation Limited, detailed the ongoing support efforts: "We're providing food every half-an-hour and maintaining communication every 2-3 hours. Officials from various states, relatives, and medical professionals are also regularly engaging with them, fostering two-way communication through our channels."
Being a closed space, the authorities said, there are no issues related to cold temperatures or mosquitoes. Asked if the workers have any option to bathe or change clothes, an official said: "Bathing or changing clothes will probably be the last thing on their mind."