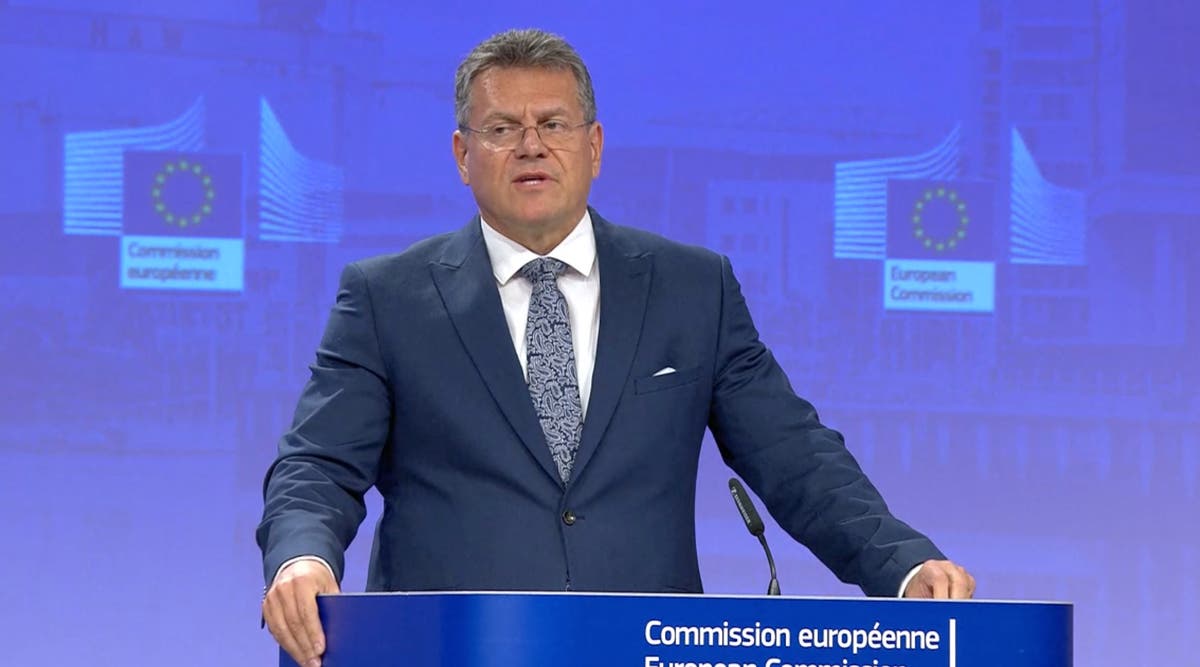 Brussels has announced it is taking legal action against the UK government after Boris Johnson pushed ahead with plans to overwrite parts of the Brexit agreement.
European Commission vice president Maros Sefcovic on Wednesday told reporters that the UK government had set out to "unilaterally break international law".
The prime minister published a bill this week that would  give ministers sweeping new powers to override elements of the Northern Ireland protocol, as well as giving themselves new powers over tax and state subsidies in the region without agreement from Brussels.
Mr Johnson's plan would mean "breaking an agreement that protects peace and stability in Northern Ireland, an agreement reached together only three years ago", the commissioner said.
Mr Sefcovic added: "Let there be no doubt: there is no legal nor political justification whatsoever for unilaterally changing an international agreement.
"Opening the door to unilaterally changing an international agreement is a breach of international law as well. So let's call a spade a spade: this is illegal."
Mr Sefcovic said the UK had not "sat down at the table with us since February" nor seen any constructive ideas since March last year.
The commission vice president said that it was "simply inconceivable" that the UK could determine the kinds of goods that would enter the European single market.
On Monday Mr Johnson said his plans for Northern Ireland were not a "big deal" and amounted to small tweaks to the status quo.
"Frankly, it's a relatively trivial set of adjustments in the grand scheme of things," he told broadcasters.


UK news in pictures
Show all 50
The EU had previous started a legal action against the UK on 15 March 2021 for failing to properly implement the Northern Ireland Protocol, but had put it on ice "in a spirit of constructive cooperation to create the space to look for joint solutions with the UK".
However the bloc's executive in Brussels is now moving the action to its second stage, by issuing a formal "reasoned opinion".
The UK now has two months to reply, and if it does not then the Commission would consider taking the UK to the European Court of Justice, which has full powers and the ability to fine the UK for non-compliance with the agreements.
The Commission has also launched two more infringement proceedings against the UK, the first for failing to carry out phytosanitary checks on trade, and the second for failing to provide the EU with trade data required under the protocol.