In the thrilling ICC Cricket World Cup semi-finals against New Zealand, former Indian captain Virat Kohli broke Sachin Tendulkar's record after he secured his 50th ODI hundred. While this towering feat dominated headlines, another thing that caught our attention was a rather plain-looking band that Kohli sported on his wrist while playing. It's not just him who wears this band – other athletes at the top of their games like basketball star LeBron James, Olympic swimmer Michael Phelps, and top golfers like Rory Mcllroy and Tiger Woods also sport the unassuming band.
The band without screens or any other paraphernalia that does not even remotely resemble a smartwatch or fitness band has piqued the interest of many, especially after globally renowned athletes started wearing it. The curious accessory is a wearable fitness band developed by WHOOP, a US-based wearable technology company founded by Will Ahmed. "Studying human performance is our full-time job," reads the company's website.

What exactly is WHOOP?
It is a strap that has five sensors that measure an array of data and is backed by a battery that powers it for five days. You need to pair it up with an app to unlock a wide range of insights into your physiology. These include daily recovery (how much you have recovered from training), cardiovascular strain for the day, training load, and sleep quality. So the sensors on the device will monitor the user's heart rate and heart rate variability, ambient temperature, movement, and skin conductivity. The company claims that all its metrics are "science-backed" and constantly evolving. The five LEDs and four photodiodes capture data with precision.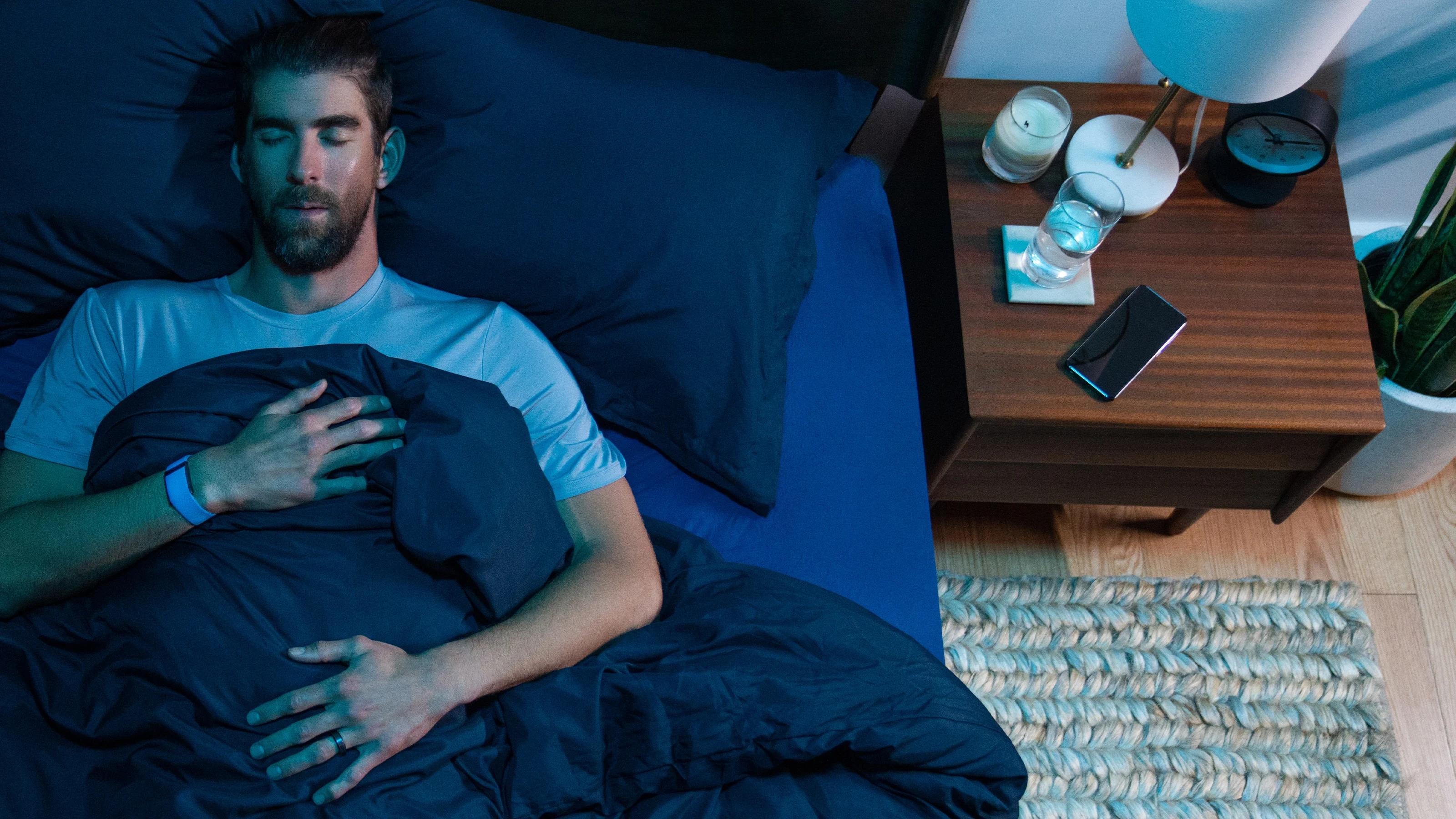 Olympic swimmer Michael Phelps is seen wearing the WHOOP band while sleeping. The cutting-edge technology is said to have the ability to assess sleep cycles accurately. (Image: WHOOP)
A WHOOP generates around 100 MB of data per day. All the data captured by the device is displayed on the app for the user to see trends at any given time. There is also a desktop version of the app that provides a greater visibility of the app. The data presented on the app is user-specific. When a user begins using the device, it takes a few days to get accustomed to the user's behaviour pattern to ascertain the baseline.
Health metrics
The band measures the blood flow and heartbeats to provide heart rate and heart rate variability, which are also indicators of recovery status. WHOOP also conducts sleep cycle analysis for accurate data which is gathered by measuring the heart rate variability and resting heart rate during specific times in the sleep cycle. This allows WHOOP to gain consistent and comparable data reducing any scope of errors.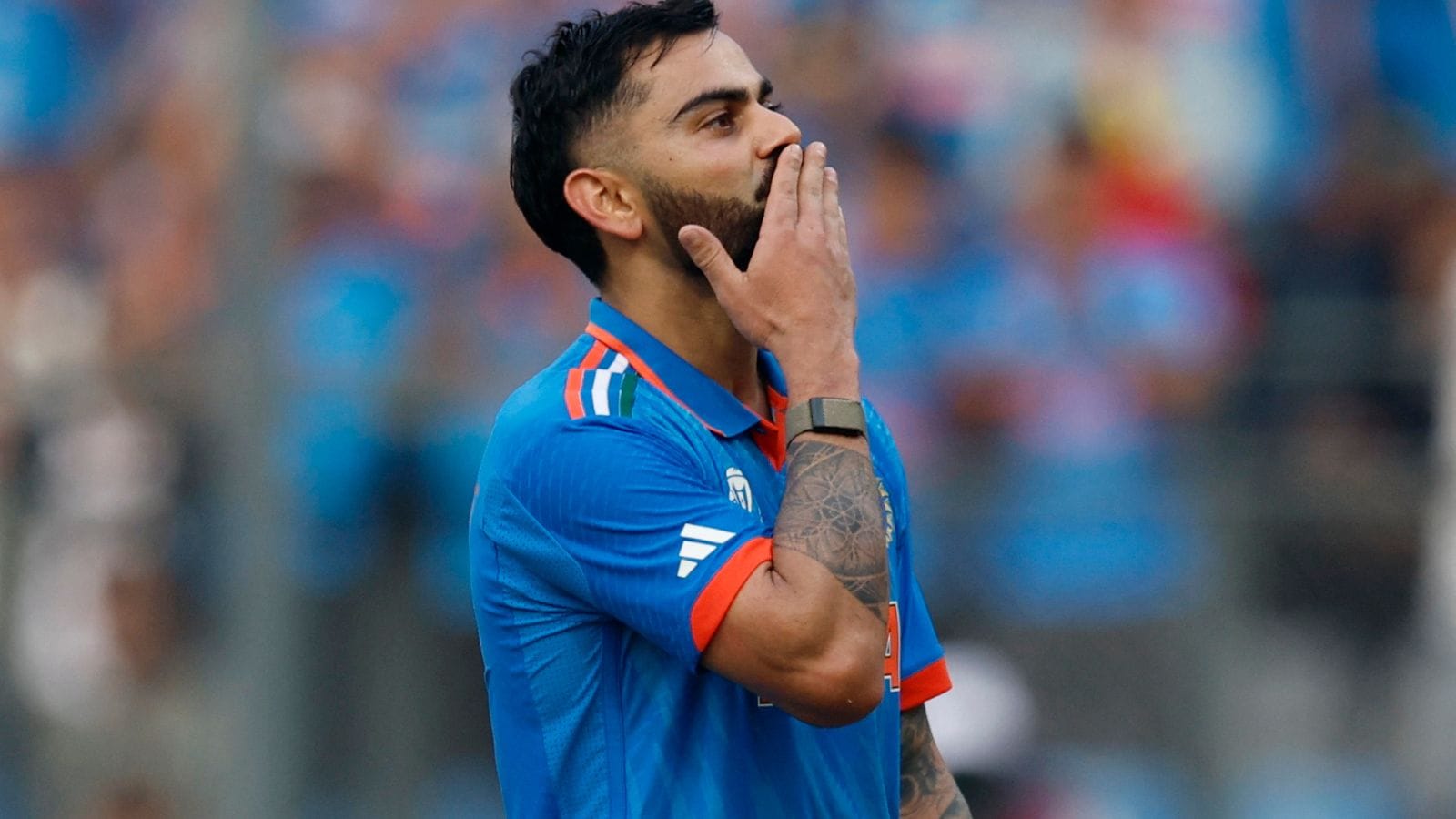 Virat Kohli was seen wearing a WHOOP band at the recently held ICC Cricket World Cup 2023, Semi-Final against New Zealand. (Image: Reuters)
WHOOP can calculate a user's recovery status based on their resting heart rate and heart rate variability. While the high resting rate indicates fatigue or illness, high heart rate variability indicates that the user is ready for intense training. This makes the band a digital personal coach, essentially why so many athletes are sporting the device. The wrist band also records sleep patterns, assesses sleep quality, disturbances, and types of sleep.
Tracking daily data and trends
The WHOOP app also allows data visualisation and trends. It displays daily data and long-term trends that include sleep data, recovery status, and strain scores. With the desktop version users can examine the data extensively. Another arresting feature is the Strain Coach which recommends daily training levels based on recovery status and current strain. This feature is developed to help users optimise their workouts. 
WHOOP comes with a durable Onyx SuperKnit band and waterproof wireless battery. It is IP68 dust-proof and water-resistant up to 10 metres for up to two hours. The device lasts for five days on a single charge. 
Availability and customisations
WHOOP was the first fitness tracker to introduce a subscription model among wearables. It was launched at a $300 for annual subscription, however, currently it is being offered at $239. Similarly the two-year subscription was at $480 which later came down to $399. Users can also opt for a monthly subscription at $30 with a 12-month commitment. It comes in 28 colour options and users can fully customise their WOOP with up to 74,000 colours and material combinations.
The device comes with lifetime warranty where the company claims that it will work towards resolving issues or replacing the unit if needed. WHOOP also has 24×7 member support to troubleshoot issues. Besides, the company is also offering exclusive partnerships in health and fitness for giveaways, exclusive apparels and accessories. As of now WHOOP is available in 40 countries, however, it is not available in India yet.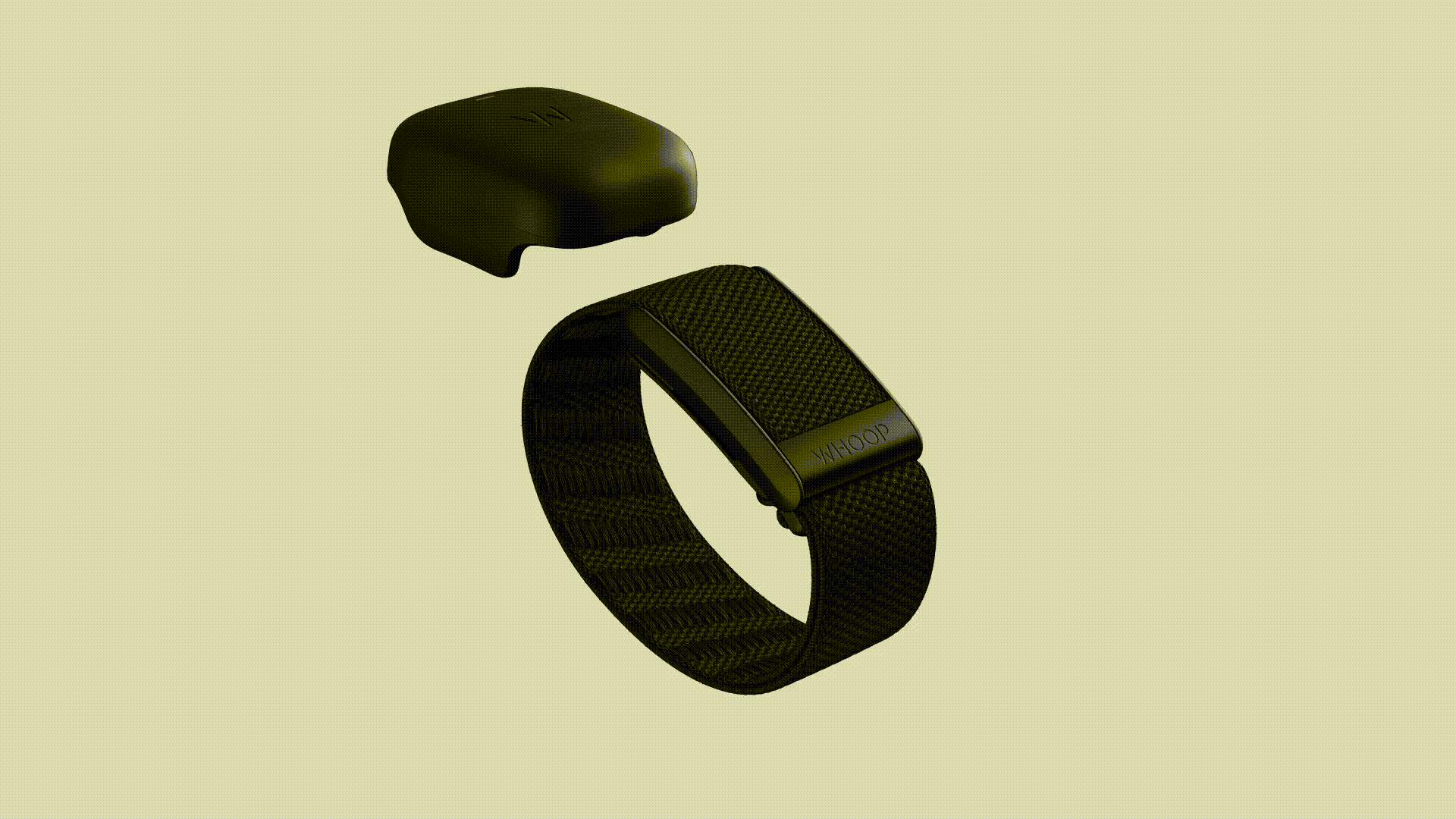 WHOOP comes with a wireless and waterproof battery. The device can last for up to five days on a single charge. (Image: WHOOP)
Story of WHOOP
WHOOP was founded by Harvard University student athlete Will Ahmed in 2012. Ahmed founded the company with an objective to help athletes gain greater insights into their own fitness and rest. Ahmed, who was born to an Egyptian immigrant, has been super active in his childhood. He has, on numerous occasions, said that growing up he was very much into sports and fitness. His passion eventually led him to be selected as a student athlete to play squash at Harvard during his undergrad days. 
"At Harvard, I developed a fascination with understanding my body better—training optimally, preventing overtraining, and maximising the 20 hours a day when not exercising. This interest led me into physiology research. I read hundreds of medical research papers and wrote one on continuously measuring the human body. My time at Harvard boosted my confidence to start a company. For the past 10 years, I've been building WHOOP," Ahmed shared on 'The Diary of A CEO' podcast.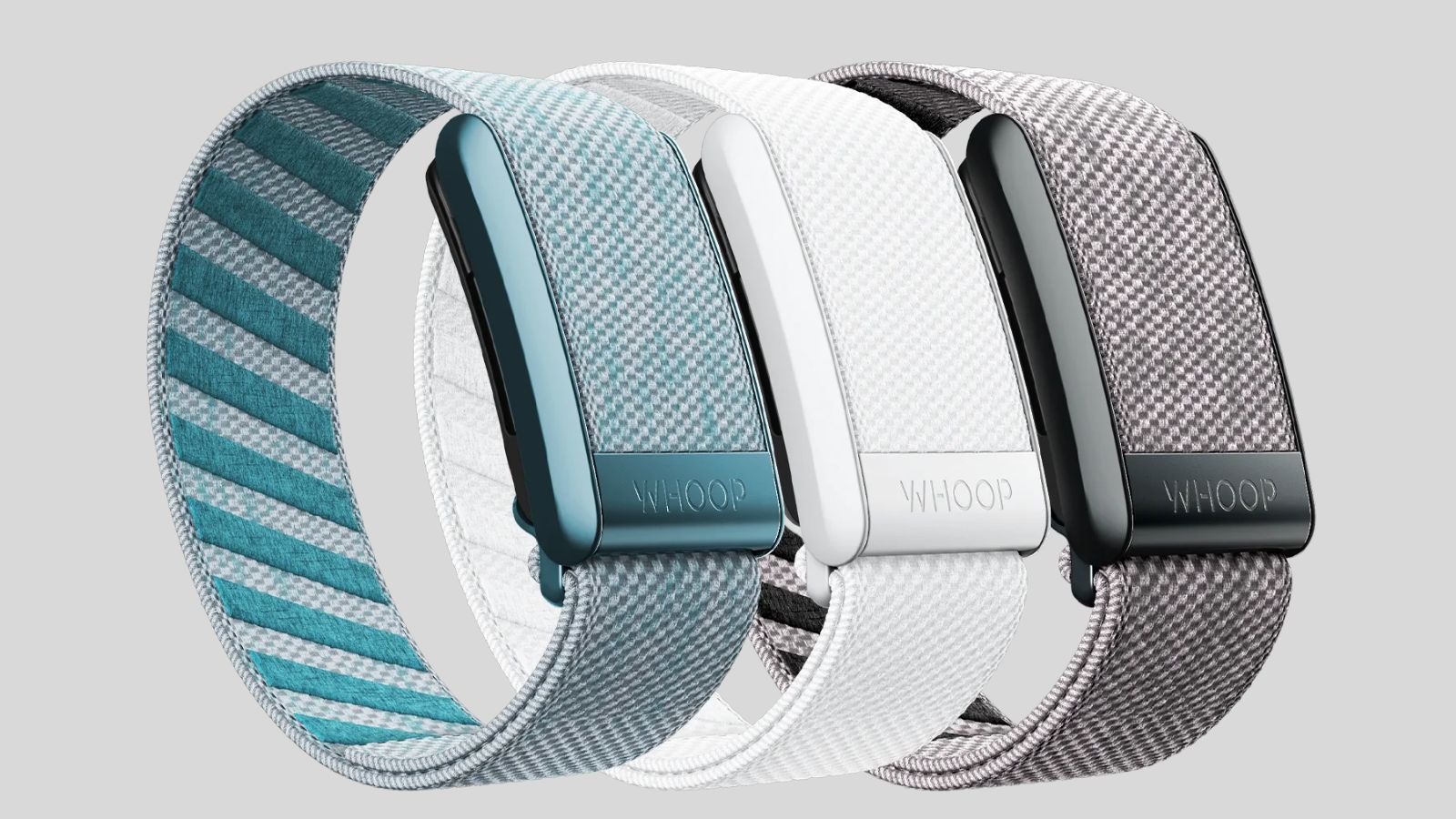 WHOOP comes in as many as 28 colour options and a wide range of customisations. (Image: WHOOP)
While WHOOP has emerged as a successful venture, it was not an easy ride for the company. Ahmed in the same podcast admitted that there was an 18-month phase when WHOOP had not got more than three months of runway, managing which was intense. He said that at one point they were two days away from bankruptcy. The company launched WHOOP 1.0 in 2015 and six years later it launched WHOOP 4.0.
Who should wear WHOOP?
WHOOP has introduced several iterations of its wearable device, but should you consider it over smartwatch or a fitness band? One needs to understand that the WHOOP band is targeted for specific users. It is good as an everyday casual wearable that helps with insights into your wellness, sleep cycles, and recovery from the previous day. It is useful for runners, gym-goers, and crossfit trainers to track their recovery. A lot of the metrics tracked by WHOOP can be done by an Apple Watch or a Garmin smartwatch or by using a dedicated app. However, WHOOP brings all these to one place in an intuitive way. 
The biggest advantage of WHOOP is its form factor which allows users to wear it on their wrist, biceps or even clothes using the dedicated apparel line. One can even slip the WHOOP into their socks or underwear. If you are looking for more than heart rate data, then WHOOP may not be of much use. When it comes to the current WHOOP 4.0, apart from the expensive monthly subscription, it doesn't track beyond recovery and is not that great for non-cardio exercise. As numerous reviews have mentioned, WHOOP is best for a small subset of elite athletes. However, that should not downplay its accessibility and extraordinary tracking abilities.