Enjoying the mild warmth of the sun on a cloudy November afternoon, 87-year-old Sardar Didar Singh is lying on a cot in his front yard, watching a video clip of his grandson Shubman Gill pulverising bowlers at the World Cup. This happens to be his favourite "time pass".

The lean, ramrod-straight farmer, with large swathes of land in this quaint Punjab village 8 km from Pakistan border, points to the porch that used to be India's in-form opener's 22 yards for years from the time he first picked the bat and fell in love with cricket as a 3-year-old.
The sprawling rural home of the landed Gill family has got several modern upgrades but grandmother Gurmail, 75, has guarded the cemented strip that has childhood memories of the grandson who has grown up to be the country's next big batting star – and its big hope, along with fellow opener and captain Rohit Sharma, to give the home team a rousing start against Australia in Sunday's World Cup final.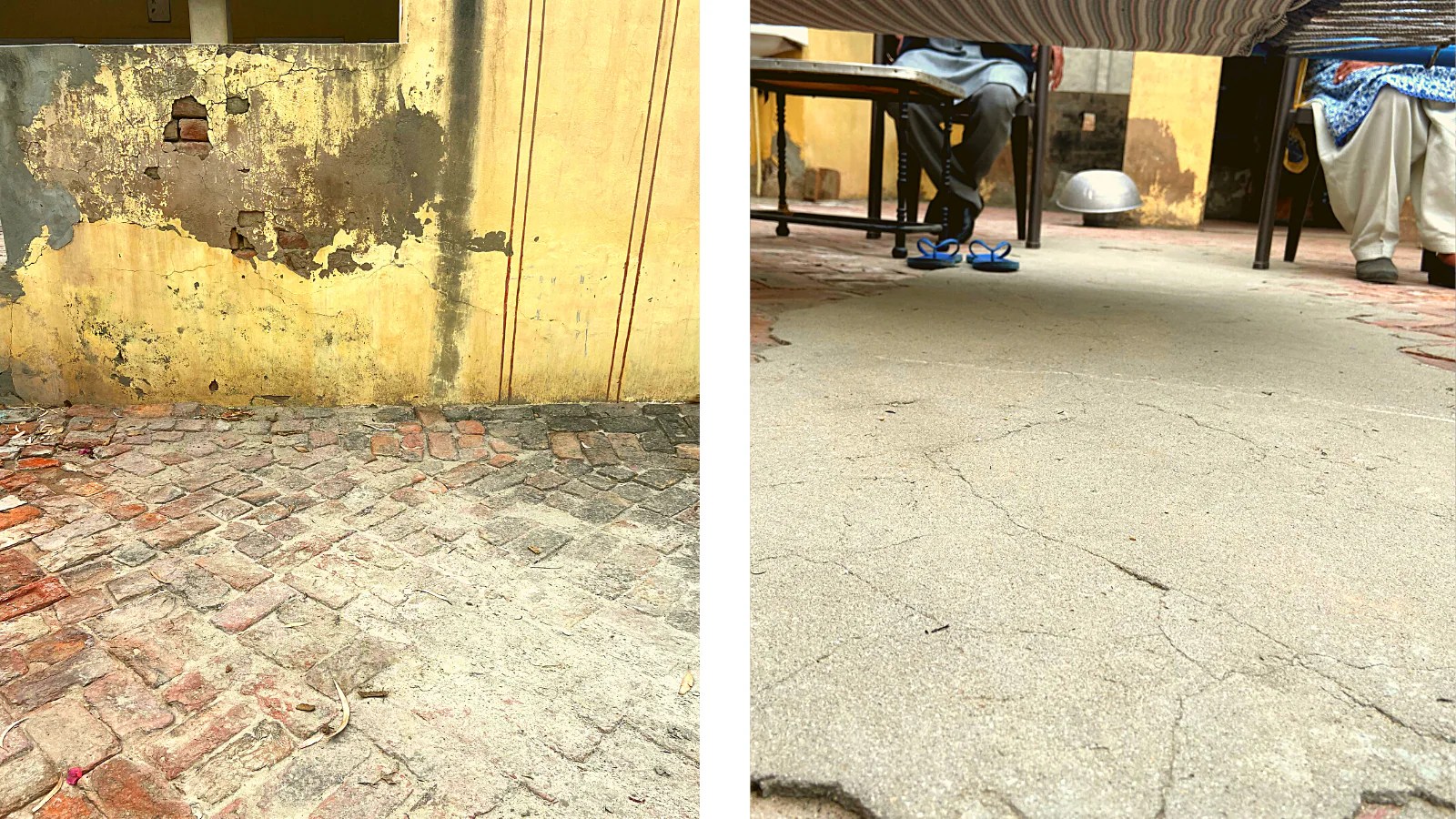 (From left): The wall that became a wicket for a young Shubman and their grandparent doesn't want to restore it because it reminds them of his grandson's childhood; The old cement pitch which was built by Shubman's grandfather (Express Photos by Pratyush Raj)
"I think he was six then, and by that time he had done enough damage to the kitchen. His Dadi told me, 'Make him a cricketer'. The next week, I went to Jalandhar to attend a Kisan Union meeting. I bought a net, three bats, pads and a dozen leather balls," recalls Didar who, along with his wife, refuses to leave their village home, despite others in the family moving to Chandigarh. Happy to be in the back-of-beyond abode, they ardently follow their grandson's innings on television from around the world.

Sunday will be no different. Gurmail has already set the agenda for the day. "I have already told him (pointing to her husband) that I will not leave my chair once the match starts. He will have to make tea for himself," she says. It's not that the warm and affectionate grandparents haven't ever seen their 'Shub' play for India in flesh and blood. They did travel to Ahmedabad for the IPL final but the experience wasn't great. "Saada munda dikhta hi nahi tha (We couldn't see our child). Television is better if you see his face so clearly," says Gurmail, her eyes twinkling with pride.
But there was one positive takeaway for Didar. "When I went to Ahmedabad for the IPL final, I realised my grandson has become a big star. Lots of people came to meet me and those were big names. They were talking about Shub, praising him not just as a cricketer but as a person he has become. It made me emotional," says Didar.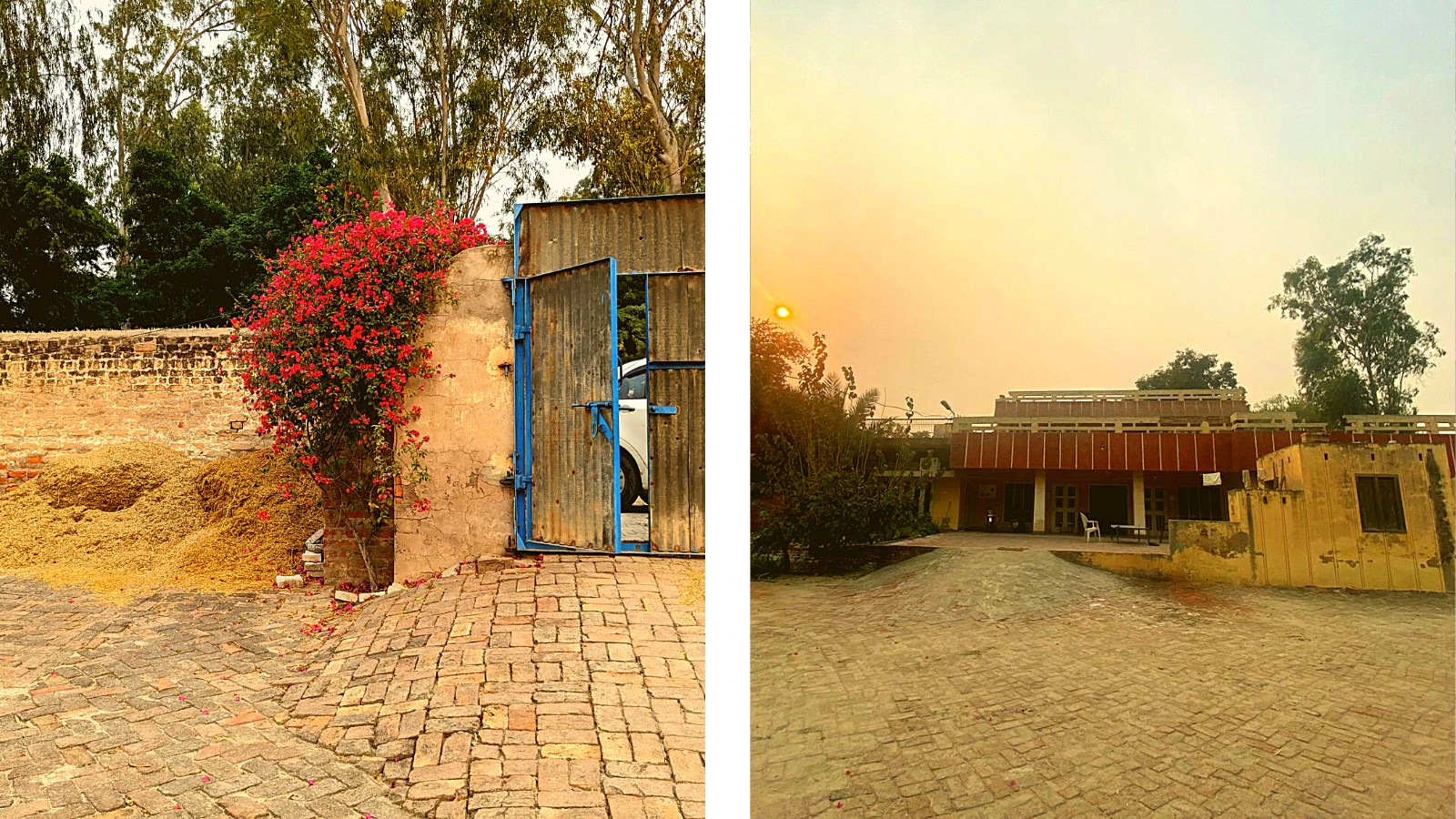 The entrance gate of Shubman Gill's house; Shubman Gill's native house at the Chak Khere Wala Village in Fazilka district. (Express Photo by Pratyush Raj)
Shubman's rise has a lot to do with his father Lakhwinder Singh's obsession to shape his son into a top batsman. "Lakhwinder himself was a kabaddi player, but a bike accident at the age of 17 forced him to stay away from the sport as his thigh was fixed by an iron rod. When I told him about a cricket academy in Muktsar Sahib, he said 'Why not give him the best facility',"says Didar. It was this dare to dream big that saw the father and son move to Mohali, Punjab's only Test venue.
Before Shubhman left, the grandfather had an interesting conversation with his father. "I told him 'Kaake jey tu badda cricketer ni banya, chittar alag se parna, hor saare genda nu hisaab hai mere kol' (If you do not become a cricketer, I will punish you with shoes, and I also have an account of all the money I spent on those cricket balls)," says Didar as he explodes into a hearty laugh.
There also happens to be a very sporty and competitive side to this grandfather-grandson relationship. Didar has a few Shubman stories. "Once, while playing U-19 for India, he came home. I challenged him to beat me in arm-wrestling. He said, 'Easily'. He couldn't, he tried three times," he says. There was also the time when Shubman couldn't keep pace with his grandfather while on a morning walk. "I told him 'badda athlete hai tu' (you are a great athlete)."
He also shared the secret of his own fitness with his grandson. "When I was his age, I used to run 10 km, used to do 300 sit-ups and I was a well-known kabaddi player. The secret was drinking 3 litres of milk and half-a-dozen bananas every day. Shub followed the same diet routine for many years. I am 87 now, and I still go for a walk for at least 3-4 km every day," says Didar.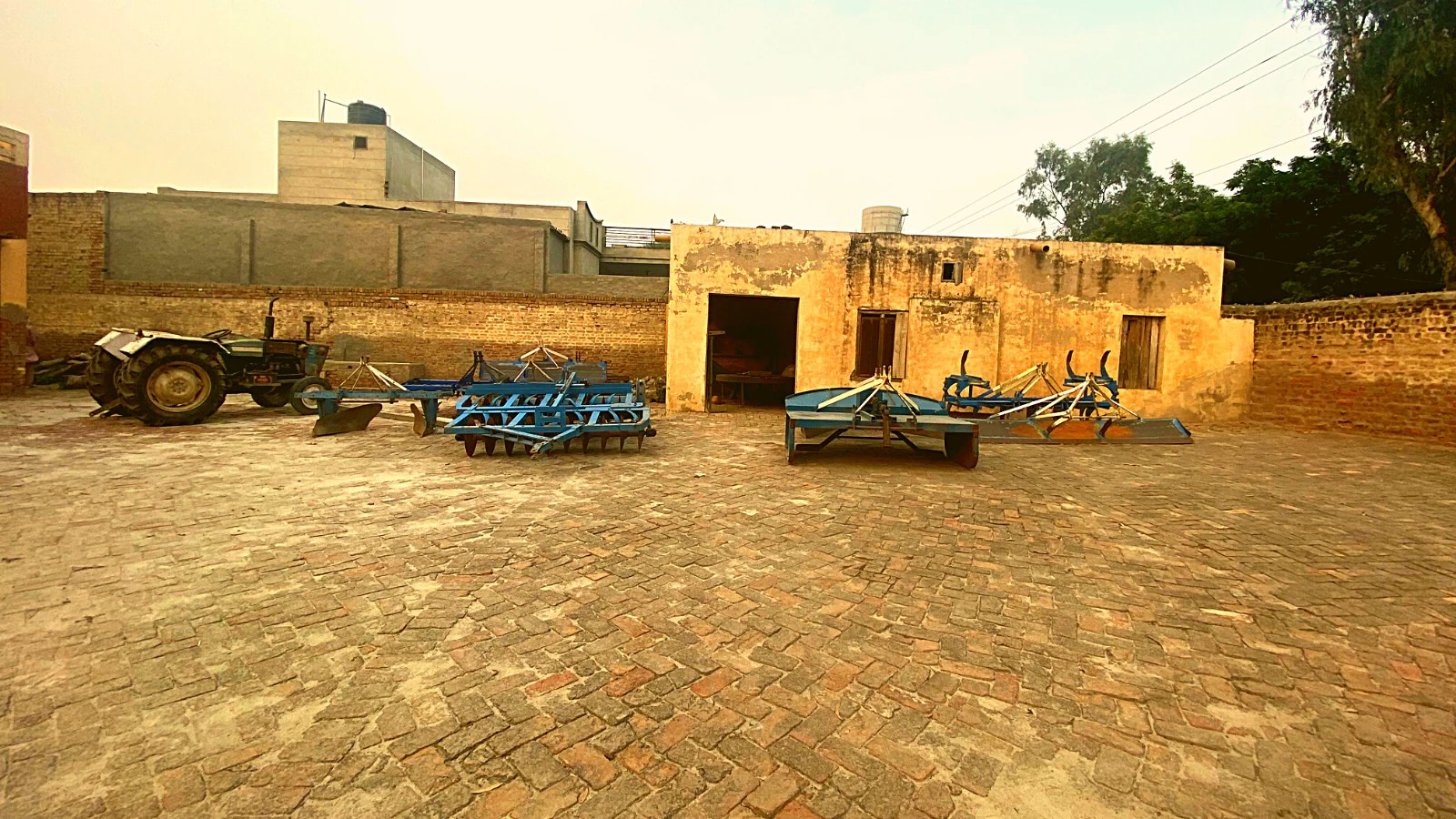 Shubman Gill's playground where he used to play as a kid at his native village at Chak Khere Wala. (Express Photo by Pratyush Raj)
On a recent trip home, Shubman got a dozen pairs of shoes for his grandfather. But they remain unused. Didar and Gurmil prefer the slip-ons and not the one with laces. He also got them a microwave but that too hasn't been unboxed. "He keeps asking me 'Dadi-Dada hor ki chahinda' (what else do you want). What else can I want from him? He has given us everything," says Gurmail, tears rolling down her cheeks.
Shubman is scheduled to drop by after the World Cup and Gurmail is looking forward to it. She has already decided on a part of the menu. Shubman loves the churi – a traditional Punjabi sweet put together by jaggery and leftover parathas or rotis – that his grandmother makes. "He loves it. Whenever he is here, the only thing he asks for is churi," says Gurmail.
The loving grandparents have a big role to play in the incredible story from Little India. On Sunday, the boy from Chak Khere Wala will be among the 11 carrying a billion hopes.