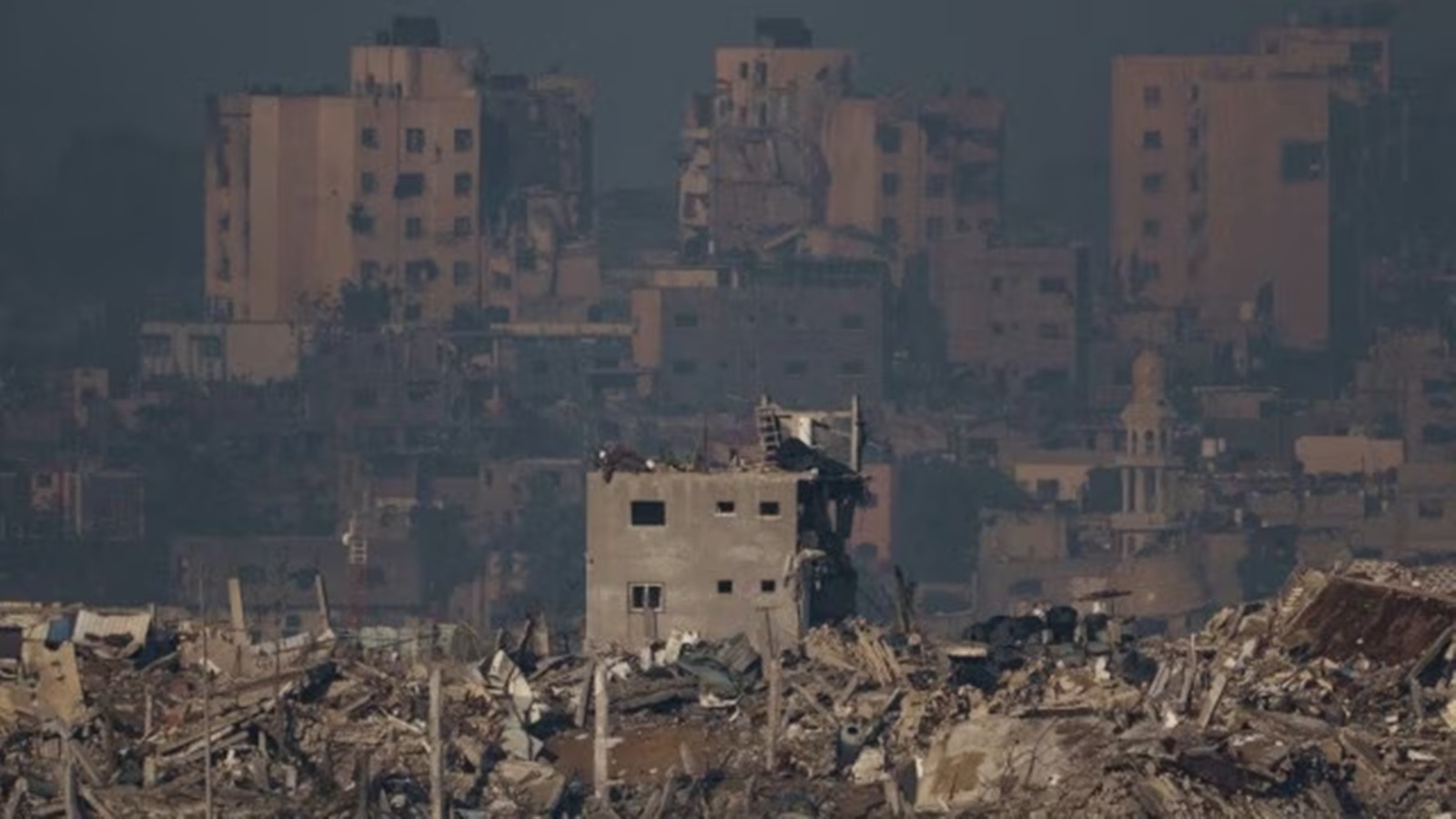 Destroyed buildings are seen in the Gaza Strip, as seen from southern Israel, Monday, Nov. 20, 2023. (AP Photo)
Heavy fighting erupted Monday around a hospital in northern Gaza where thousands of patients and displaced people have been sheltering for weeks, as Israel pressed an offensive it says is aimed at eradicating Hamas and uprooting their militant infrastructure.
A shell struck the second floor of the Indonesian Hospital, killing at least 12 people, according to the Health Ministry in Hamas-ruled Gaza and a medical worker inside the facility. There was no immediate comment from the Israeli military.
The advance came a day after the World Health Organisation evacuated 31 premature babies from Shifa Hospital. At least 28 were transported to Egypt on Monday. More than 250 critically ill or wounded patients remain stranded at the compound, which Israeli forces stormed days ago.
The plight of Gaza's hospitals is at the focus of a battle of narratives over the war's brutal toll on Palestinian civilians, thousands of whom have been killed or buried in rubble since the conflict was sparked by Hamas' Oct 7 rampage into southern Israel.
Israel says Hamas uses civilians as human shields and operated a major command hub inside and beneath Shifa, while critics say Israel's siege and relentless aerial bombardment amount to collective punishment of the territory's 2.3 million Palestinians.
Marwan Abdallah, the medical worker at the Indonesian Hospital, said Israeli tanks were operating less than 200 metres (yards) from the hospital, and that Israeli snipers could be seen on the roofs of nearby buildings. As he spoke over the phone, the sound of gunfire could be heard in the background.
Abdallah said the hospital had received dozens of dead and wounded in airstrikes and shelling overnight.