As a teen, there was not one day where I didn't crib about pesky pimples. I wondered what gave rise to these bumps that magically started developing after I reached puberty. I would poke and prod at them, thinking it was the only way to get rid of them. And that would just increase the damage — leaving scars on my cheeks like wounds from a battle. My self-esteem took a huge jolt. Back in my day though, there was limited information. However, in 2023, there are a plethora of options to choose from, which might have its own downsides.
So, if you're navigating the treacherous waters of teen skincare, fret not, for Dr Aanchal Panth, a dermatologist, shared the nitty-gritties of teenage skincare.

Here are a few simple things to keep in mind: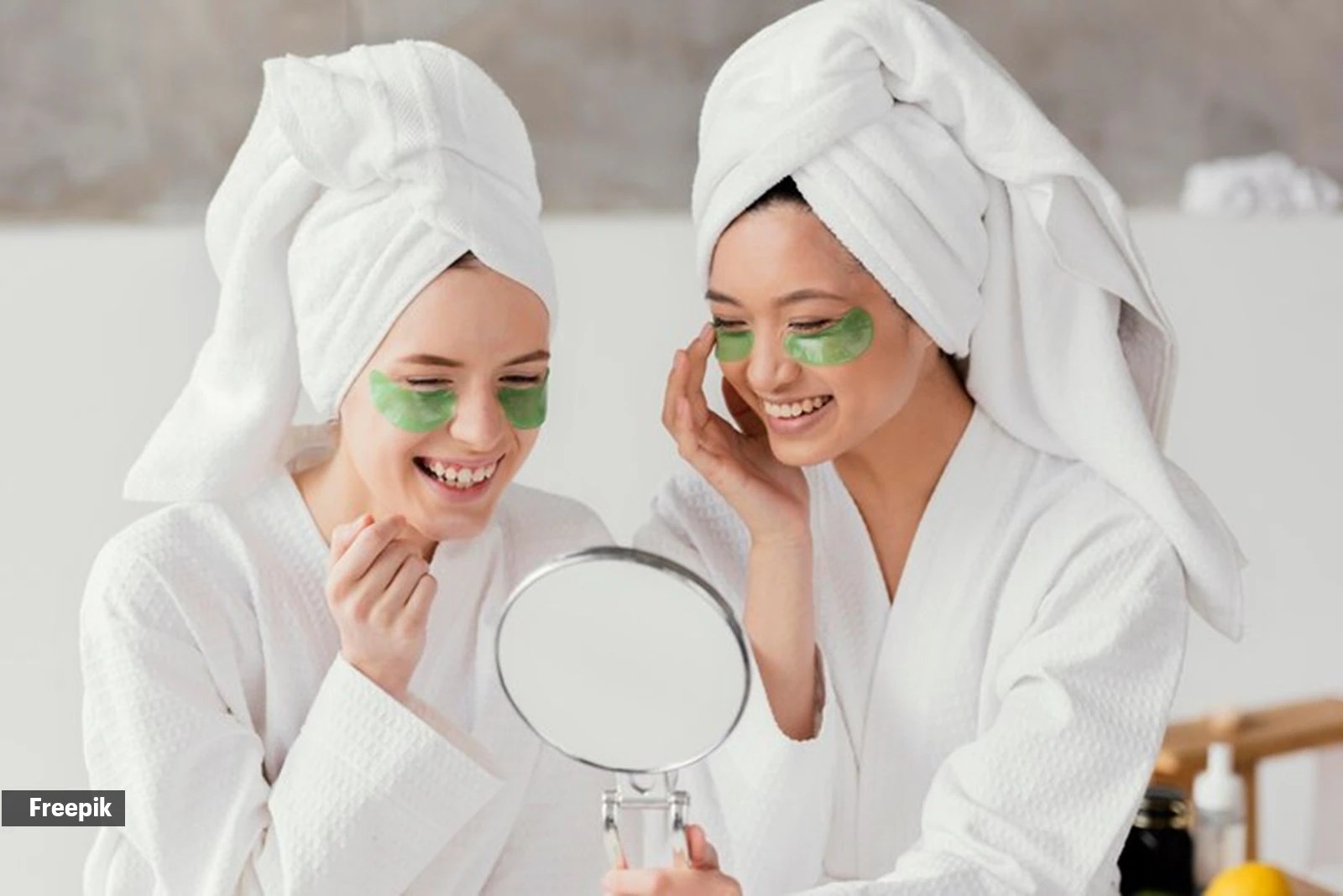 Less is more in teenage skincare! (Source: Freepik)
Keep it simple: A basic routine is your best friend — a cleanser, moisturiser, and sunscreen. No need for extravagant rituals; consistency is the key.
Tackle acne pronto: Don't take acne lightly. It can leave behind permanent scars. Resist the urge to pop them. Instead, consult a dermatologist for the right treatment.
Forget about retinol: Actives might be very tempting but use only soothing ingredients like niacinamide and ceramides.

Shield with sunscreen: Make applying sunscreen a daily ritual; your future skin will thank you.
Avoid product overload: Don't go overboard with products; you don't need all the products you see online.
Scalp care: Weekly scalp washes won't cut it. Aim for 2-3 times a week to maintain a clean scalp.
Dirty pillow covers: Change your pillowcase every two days to prevent oils from your hair and scalp causing trouble on your face.
Dr Seema Oberoi, consultant- dermatology, CK Birla Hospital, Gurugram told indianexpress.com that most commonly teens suffer from acne due to increased oil production in the skin. Additionally, pigmentation, stretch marks, body hair growth, dandruff and increased sweating are other markers of hormonal changes in the body during puberty.
Now, here's a teen skincare starter pack:
Cleanse (AM + PM): Wash your face twice daily with a gentle cleanser suitable for your skin type. If you're acne-prone, opt for a cleanser with salicylic acid or benzoyl peroxide.
Spot treatment (PM): For those rogue pimples, apply a spot treatment with benzoyl peroxide or salicylic acid directly on the offender.
Moisturise (AM + PM): Even if you have oily skin, moisturising is a must. Choose a light, non-comedogenic moisturiser to keep your skin hydrated without clogging pores.
Sunscreen (AM): Apply a sunscreen with at least SPF 30 every day to shield your skin from the sun's harmful rays.
📣 For more lifestyle news, follow us on Instagram | Twitter | Facebook and don't miss out on the latest updates!