Besides paneer, the world didn't know much about Indian artisanal cheese. That thought led Mumbai-based Mausam Narang to open Eleftheria Cheese company which is the 2023 winner from India at the World Cheese Awards in Norway. "The artisanal cheese industry is still in its nascent stages in India. When I decided to quit my corporate job to make cheese, it still wasn't considered as a good career option, and my parents thought I was just pursuing a hobby. When we started our journey, most of the restaurants and hotels were still buying and using imported cheese," recollected Mausam.
Interestingly, it is the first time that an Indian cheese company was one of the 16 finalists at the World Cheese Awards and ultimately secured the fourth-best cheese in the world position.

On winning
"It's been a great learning experience. The cheesemaking ingredients were so hard to come by back in the day and I had to import most of it in small quantities. Even though India is one of the largest producers of milk in the world, the quality of the milk was not up to the mark for cheesemaking. It took months and months of scouting for the right dairy farms to partner with. Also, initially, I taught myself how to make cheese and that of course involved a lot of trial and error. Eventually, over the years, I trained with master cheesemakers in Italy to hone my craft," recalled Mausam in an exclusive interaction with indianexpress.com.
Their cheeses won gold in three categories:
Brunost – Super Gold – semi hard whey cheese
Konark – French tomme style cheese – Gold – in hard cheese, cow's milk (Konark derives it name from the chariot wheels at the iconic heritage Konark Sun Temple in Odisha. The cheese has a fantastic rustic, natural rind and has a beautiful earthy, petrichor aroma," described Mausam)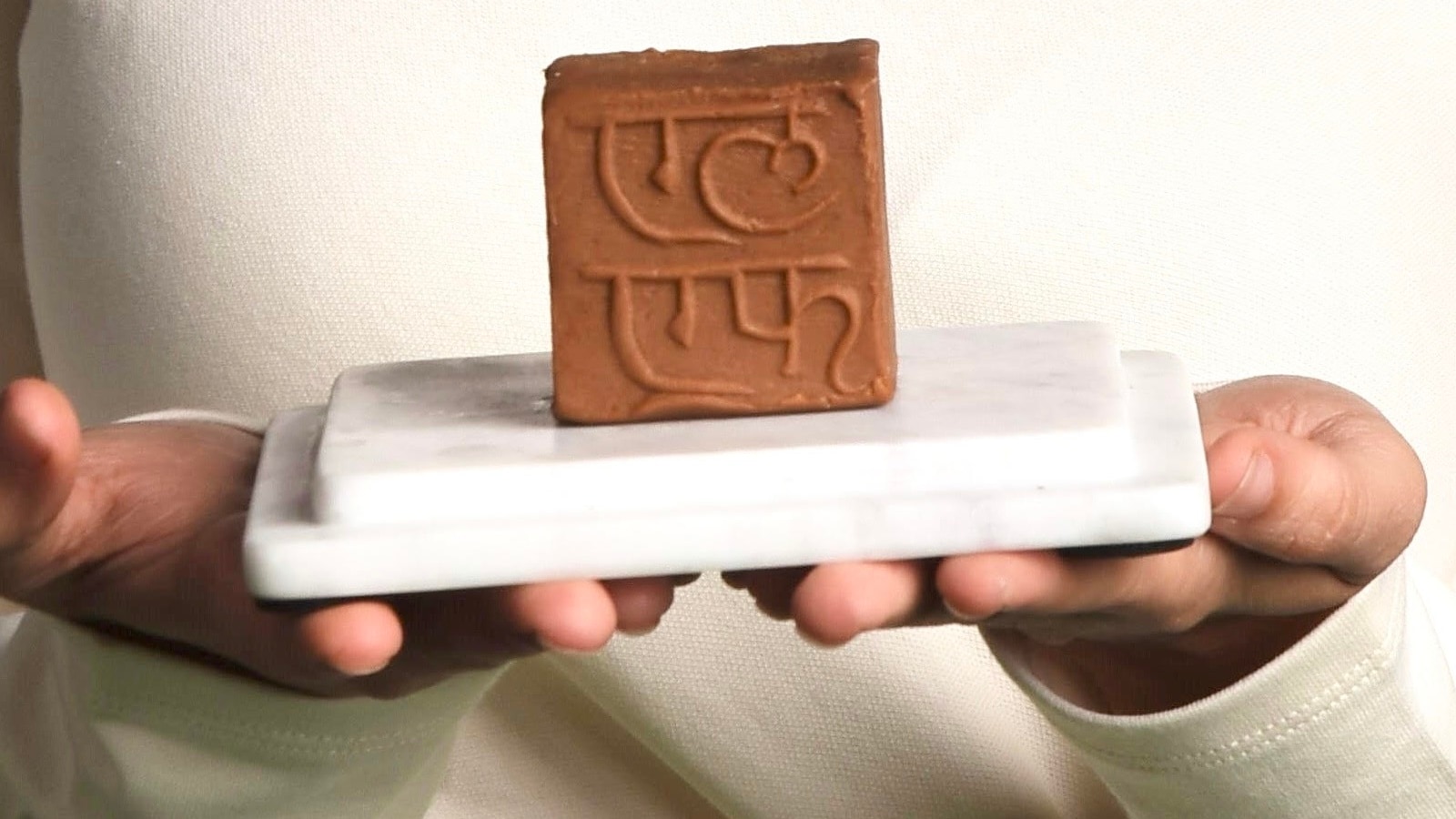 Brunost cheese which won Super Gold (Source: Mausam Narang)
Medallion – goat milk fetta – semi-hard, goat milk (Medallion- goat milk Fetta is called that as the basket molds that it's drained in give it a beautiful medallion-like shape.)

Her journey
Building a team of cheesemakers from scratch, training them on the art form, getting restaurants to showcase and accept the new creations in their restaurants took a lot of convincing. "Convincing parents and family on this career choice..So the journey has been quite challenging but immensely satisfying," shared Mausam, 37.
What makes artisanal cheese different?
According to Mausam, artisanal cheese is "truly a labour of love. It's an expression of the land that it's made in".
It is often made with just four ingredients viz. milk, cultures, enzyme/rennet and salt and the cheesemaker through their artistic expression/cheesemaking techniques can transform liquid milk into phenomenal, complex-tasting cheeses, expressed Mausam. "Artisanal cheeses are the best way to preserve milk. It is a very nutritious food and a brilliant source of protein for vegetarians. Also, I think cheese makes food so delicious- like Parmigiano on pasta, good quality Mozzarella on Pizzas, Cheddar in grilled cheese sandwiches the list goes on," said Mausam.
Mausam feels that her creations are born out of her desire to bring out a "combination of what I would truly enjoy eating/serving my friends and family and what's the current market demand". "It has always been our endeavour to make world-class cheeses in India which are as good if not better than the western counterparts. And we try and create cheeses that live up to this ideology and also flavour wise we like making cheeses that we would like to eat and serve to our friends and family! That's what is currently missing in the Indian cheese scene," said Mausam, who quit her corporate job to pursue cheesemaking and started her venture in 2015.
What's the most challenging part of tasting a cheese and how to do it to one's best ability?
Tasting cheese is a lot like tasting wine, you have to first appreciate the appearance – the cheese rind and paste, then the aroma – both of which would tell you a lot about the cheese style. "It could tell you whether it's made of cow/goat/sheep or buffalo milk. A well-made cheese can be very complex and have a lingering flavour profile. It can have fruity, earthy, barnyard-y, mushroom-y, brothy, and milky so many different notes depending on what the cheesemaker was trying to achieve with their final product. There is so much to learn about how to savour and taste the cheese. It's an ongoing process and also a very subjective one," described Mausam.
How can you pick the right cheese?
According to Mausam, picking cheese is a subjective thing. "What might work for me may not work for you. I think one should have an open mind, experiment, and try as many different styles of cheeses as one can to arrive at what styles they prefer," Mausam shared.
The Konark cheese has a fantastic rustic, natural rind and has a beautiful earthy, petrichor aroma (Source: Mausam Narang)
Looking ahead
Indian cheese being recognised on a global platform is truly a step in the right direction for the artisanal cheese movement in India, mentioned Mausam. "It not only helps the cheesemakers but the entire ecosystem we operate in (the dairy farmers, hotel and restaurant industry, consumers…" said Mausam, adding that she and her team are working on "some new exciting styles of cheeses in 2024".
📣 For more lifestyle news, follow us on Instagram | Twitter | Facebook and don't miss out on the latest updates!