We love to keep our food nutritious and healthy. But are we keeping our kitchen and cookware healthy too (yes, not just clean)? If experts are to go by, it is time to make some tweaks in your kitchenware for your health and well being.
"By removing these items from your kitchen, you can create a more functional, organised, and healthier space that promotes better cooking habits and improves your overall well-being. So, take some time to declutter and reassess your kitchen to make it a more inviting and efficient place for culinary adventures," said Shivani Bajwa, founder, YogaSutra Holistic Living.

Consider making these changes, as per the expert:
Chopping board – Chopping board has a shelf life and the ones with many or deep cracks are a breeding ground for bacteria. So, get rid of the damaged one and replace it with a fresh cutting board at the earliest.
Spices – Spices come with expiration dates, which one should keep checking a few times each year to ensure the seasonings you're sprinkling are at their flavour peak. "Hack to check the expiry date – Pinch the herb or spice between your fingers; if it no longer has a distinctive scent, it's expired," Bajwa said.
Aluminum utensils – Aluminium is a metal, the intake of which, is not good for the human body. Bajwa explained that when we cook or drink with aluminum utensils, a small quantity of aluminum gets inside our bodies. "But due to its properties, it neither gets digested nor gets out of the system as waste. People with kidney problems may also have difficulty removing excess aluminum from their bodies because of which it gets accumulated, posing risks for bone and brain disorders. When it comes to aluminum foil, small amounts of aluminum leach into food that's cooked using aluminum foil or aluminum cookware," said Bajwa.

Agreed Dr Nirupama Rao, nutritionist, Rejua Energy Centre, Mumbai and said that since aluminum is a reactive metal, it can react with certain foods, altering the taste and texture of the dish. It may also cause discoloration in some foods."When cooking or baking with aluminum foil, there's a risk of aluminum leaching into the food, especially if the food is acidic or contains spices. This can result in increased aluminum intake, which is a potential health concern," Dr Rao said.
Old sponges – While you can extend the life of your kitchen sponge by cleaning it with soapy water, a survey shows that used sponges leach on the bacteria Moraxella osloensis, Bajwa mentioned. :Despite not posing any grave health threats, the bacteria could increase the risk of infections for people who have a weakened immune system," said Bajwa.
Plastic and plastic containers- Chemicals like phthalates, bisphenols A, S, and F (BPAs, BPSs, and BPFs), and polychlorinated biphenyls (PCBs) are used in making plastic, chemicals like these have been linked to cancer, weakened immune systems, organ problems, and developmental delays in kids.
"Bisphenols specifically (particularly BPA) have been identified as endocrine-disrupting and linked to obesity. Research also shows that BPAs make it more difficult for women to conceive and increase the risk of miscarriages. Only nine of all the plastic waste ever created has been recycled," Bajwa added.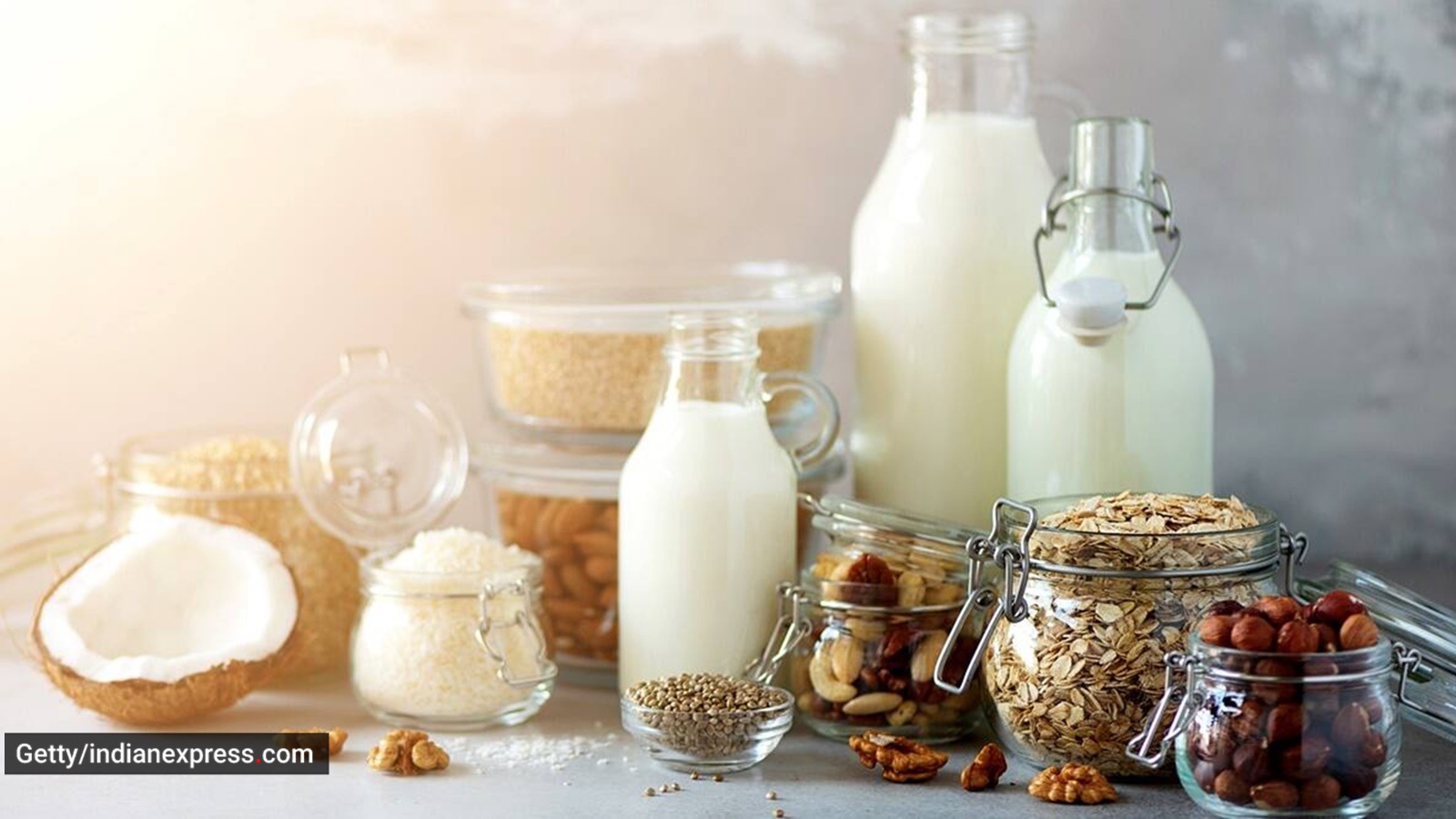 Replace plastic with glass (Source: Getty Images/Thinkstock)
Chapped pans – When the non-stick coating on a pan is chipped or damaged, it can release harmful chemicals and particles into your food, said Dr Rao. "Overheating non-stick pans with chipped surfaces can release perfluorooctanoic acid (PFOA), a substance associated with health risks," said Dr Rao.
How to minimise the amount of plastic you eat:
*Drink from reusable stainless steel or glass water bottles
*Transfer takeout to ceramic or glass dishware immediately do not microwave plastics
*Reduce plastic waste by removing single-use plastic containers, bags, and utensils. Replace them with reusable and eco-friendly alternatives, such as glass or stainless steel containers, Dr Rao said.
📣 For more lifestyle news, follow us on Instagram | Twitter | Facebook and don't miss out on the latest updates!